Stretching for miles through deserts and often barren, the southwest United States surprisingly holds a countless number of unsolved crimes. While it's easy to be captivated by the area's scenic landscape, underneath this façade lies countless chilling stories about people who met with unknown fates.
The following list considers some of the most mysterious true crime cases over the years that have involved hotel rooms in the southwest United States. From the disappearance of a Prohibition-era officer to an unidentified woman found hanging in a hotel room, these tales are all eerie, but each in their own way.
Related: Top 10 Real-Life Crimes Inspired by the Hit Show Breaking Bad
10

Ray Sutton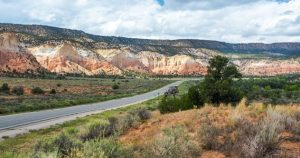 In the 1920s, Ray Sutton rose from working in a sheriff's office to a role in the federal Prohibition Unit. He soon gained a respected reputation among his fellow law enforcement officers. While working out of Raton, New Mexico, and living at the Hotel Seaberg, Sutton filed his last report on August 27, 1930.
On August 28, 1930, Sutton vanished from the Hotel Seaberg, leaving behind his topcoat. Deputy Sheriff Fletcher of Raton, New Mexico, was the last person known to have seen Sutton alive near Dawson Fork. Sutton was believed to be waiting for someone but later failed to check in. This led to a search of Sutton's hotel room, where Sutton's personal items, records, and clothes were found to be untouched. Around 50 vehicles full of men also searched for Sutton.
On October 20, 1930, Sutton's government vehicle was found in a canyon southeast of Raton with bloodstains on the backseat carpet. Leads ultimately resulted in the arrest of Perry Caldwell in Pueblo, Colorado, who was found possessing Sutton's Masonic identification card and a Masonic ring thought to be Sutton's. Sutton's government paycheck for July was cashed at the Harvey Eating House at the Santa Fe Railroad Depot in Trinidad, Colorado. While there was overwhelming circumstantial evidence, including an identification by a hotel clerk, the clerk later changed his story and declined to identify Caldwell. As a result, Sutton's disappearance remains unsolved, and his body was never found.[1]
9

Johnny Thompson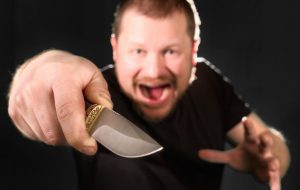 Johnny Thompson is the potential name of a man who was fatally stabbed at the Capitol Hotel in Salt Lake City, Utah, on April 26, 1953. The man also went by the names Johnny Beaukins and John F. Hansen. The victim was located unconscious on the second floor of the Capitol Hotel and rushed to Salt Lake County General Hospital but died while on the way. An autopsy determined the man died from a stab wound close to the center of his chest.
The victim's two travel companions were later booked into the county jail for questioning. The two men stated they had come from Portland, Oregon, and then checked into the hotel, where they drank before going to bed. When the three men woke, money was discovered missing, and the victim was accused of stealing the funds. When the victim grabbed one of his travel companions, the man stabbed the victim in the chest. The travel companion was later charged with the victim's death.
The identity of the victim remains unknown. A man matching the victim's description, however, spent time at the Washington State Penitentiary. On May 5, 1953, the body was sent for disposal. The Capitol Hotel no longer exists, further complicating the case.[2]
8

Ida Mae Lee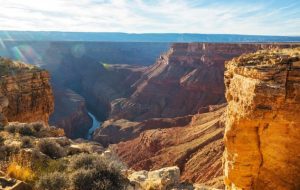 One of the few existing photos of Ida Mae Lee is in black and white and depicts her posing in front of a barn, leaning on some type of foliage with a mysterious pink triangle behind her.
In November 1956, 20-something-year-old Ida Mae was working at a hotel in the Grand Canyon National Park in Arizona. Associated with the Navajo tribe and an Alaska native, Ida Mae disappeared from the hotel on November 1, 1956, without a trace.
Notably, the mid-1950s to 1960s involved a substantial increase in national parks, including the Grand Canyon National Park, due to the country's Mission 66 program, which resulted in many substantial construction projects throughout the national park system. As a result, a good deal of new and foreign people spent time at the Grand Canyon and could have kidnapped Ida Mae, who has never been heard from or seen again.
Scant details exist about Ida Mae, but it has been determined that she likely married Nile Lee Jones on September 6, 1955. Ida Mae was also likely a graduate of Round Valley High School and Arizona State University.[3]
7

1983 Flagstaff John Doe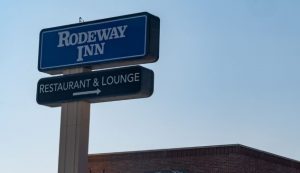 In 1983, a man checked into a Flagstaff, Arizona, hotel. The man, who is reported to have spoken with a European accent, paid for his room in cash. The man gave his name to the hotel manager as "Schneider" and reported that his address was "Bahnhoffter Street, Zurich, Switzerland."
After being last seen on September 30, 1983, the man was found hanging in his hotel room on October 1, 1983. A metal band was discovered on the 4th digit of the man's left hand, suggesting that he was married. Mysteriously, the man also wore a thin yellow thread as a bracelet.
Research has shown that there is no Bahnhoffter Street in Zurich. Perhaps, however, this might be a transliteration of Bahnhofstrasse. The GPS location provided by NAMUS where the man went missing corresponds to the Rodeway Inn in Flagstaff.[4]
6

James Allen Broscovak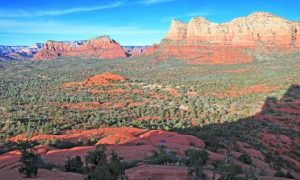 Following a short stay at a Flagstaff hotel in 1986, 23-year-old James Allen Broscovak called his mother to tell her that he was "going to go for a walk in the desert to find God." The Air Force airman then left the hotel and hasn't been seen or heard from since. No evidence exists about which desert Broscovak intended to walk in. Several deserts, however, exist in the area, including the Sonoran Desert, Painted Desert, Mojave Desert, and Great Basin Desert.
Notably, Flagstaff is less than an hour away from Sedona, Arizona. Sedona is viewed by many as an immensely spiritual location where people feel energy. Native Americans viewed Sedona as a site of spiritual transformation because they believed that the veil to other dimensions was more transparent in Sedona. Given Sedona's proximity and Broscovak's stated quest to find God, a strong possibility exists that he might have headed toward Sedona.
Bizarrely, in 1990, Broscovak's 1973 Lincoln Continental was found in California, where the vehicle was re-registered under another individual's name. Details have not been shared about how his car ended up being registered to another person in another state.[5]
5

Douglas Baker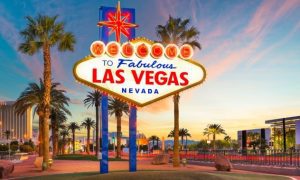 In February 1987, an unknown man was found dead in a hotel room at the Rodeway Inn at 220 Convention Center Drive in Las Vegas, Nevada. The man's real identity remains a mystery, but he checked into the hotel under the name of "Douglas Baker" and gave his home address of Orlando, Florida.
The man's cause of death was determined to have been a drug overdose. However, what specific drug was responsible for the man's death has never been determined. Also, further complicating the case, an investigation revealed that no person by the name of Douglas Baker lived at the address that he gave. This led law enforcement to believe that "Douglas Baker" was an alias. The site of the Rodeway Inn is now an extended-stay hotel. In 2017, an unsuccessful Freedom of Information request was made to obtain additional details about the case.[6]
4

The 1991 Jane Doe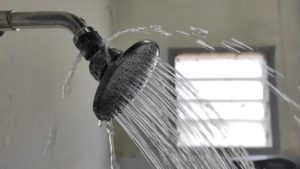 On June 5, 1991, in Albuquerque, New Mexico, an unidentified female was found in a hotel room at a Super 8 Motel located near Interstate 40 and Interstate 25. More specifically, the woman's body was discovered behind a locked room and hanging from a shower head by a suitcase strap. The woman, who is estimated to have been somewhere between 25 and 35 years old, arrived at the motel with a man who rented the room.
The room also held multi-colored bikini underwear, a tank top, and jeans with zippers near the lower legs. A suitcase contained the woman's clothing along with a photo booth picture and $500 in cash. Also left behind was a scale with the name "George Martinez" on it. The woman was later determined to have heroin in her system at the time of death.
Efforts to prove the woman's identity have not been successful. One tip, however, suggested that the woman's name was "Becca" or "Rebecca" and that she was tied to Los Angeles County. Despite a photo of the woman being discovered at the scene, "Becca" has remained unidentified for over 30 years.[7]
3

Kitty Wyanette Simpson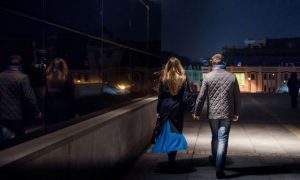 Twenty-seven-year-old Kitty Wyanette Simpson was a single mother and fashion enthusiast who mysteriously disappeared on February 15, 1999. That night, Simpson was seen at Kokomos Pool Hall off Interstate 35 and Southeast 29th Street. Note: It was previously reported that Simpson left Cool Daddy's Bar in Oklahoma City. Reports state that she left her purse with a friend when Simpson left with an unknown man heading towards a local motel. It remains uncertain why Simpson left her purse, but she might have done so to safeguard her belongings. Simpson has never been heard from or seen since.
Simpson has a tribal lightning bolt tattoo on her right ankle, which would likely make her easier to distinguish. Tattoos have been proven to greatly expedite the process of identifying Jane Does, and hopefully, such advances can be utilized if Simpson's body is located.[8]
2

2003 Maricopa County John Doe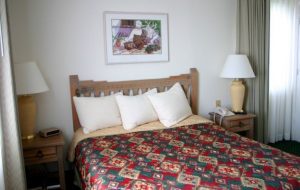 On November 30, 2003, a man was found dead inside a Maricopa County, Arizona, hotel room located on North 27th Avenue in Phoenix. Evidence exists that someone else was in the room with the man before he passed away. Neither the victim nor the hotel room visitor have been identified.
Among the victim's possessions were several Mexican identification cards, which have since been determined to be fake. The identification cards listed two individuals, including "Santiago Zamora Gomez." Law enforcement ruled out the other name as not belonging to the man but have not yet ruled out Gomez as the victim's potential identity. The victim also had a notebook on him that contained information in Spanish.
The cause of the victim's death remains uncertain, but various pieces of forensic data, including dental records and DNA, were archived.[9]
1

Roxanne Paltauf

At a hotel in Austin, Texas, on July 7, 2006, 18-year-old Roxanne Paltauf, whom her friends referred to as "Roxy," went missing. The disappearance occurred around 8:30 pm at the Budget Inn in Austin, located near Interstate 35 and Rundberg.

The evening of her disappearance, Roxy had a heated argument with her boyfriend in their hotel room. Distressed, she left the room carrying only her ID and told her boyfriend to leave her alone. When her boyfriend went looking for Roxy twenty minutes later, he found that she had vanished. Roxy's mother disapproved of her boyfriend, who had a criminal record dating back to 1995 and had two former girlfriends who took out protective orders against him. One of Roxy's friends also claimed that Roxy's boyfriend had hit her and injured her nose.

Suspiciously, Paltauf left behind all her personal belongings, including her clothing, shoes, purse, wallet, and cell phone. On July 12, Roxy's boyfriend handed her phone back to her family.

The phone logs revealed an unsettling pattern. He had made over 300 calls to various people, including an ex-girlfriend. During one of these calls, Roxy's boyfriend told his ex-girlfriend that he was in trouble. Suggesting the boyfriend was not culpable, Roxy's identification was later found in another man's wallet. This man was accused of assaulting an exotic dancer on July 13, but these charges were later dropped. Despite leads and potential clues, Roxy's case is still open.[10]