For the most part, criminals have one goal in mind, no matter the crime—don't get caught.
However, thanks to advancements in technology and forensic science, such as familial DNA, face recognition, and surveillance cameras, it has become more difficult for a criminal to get away with a crime. Yet, even in spite of these advances, that is not to say that every criminal will indeed face punishment.
Should the crime have no witnesses or should the criminal fail to leave behind a firearm or weapon, fingerprints, or any other form of DNA at the scene, they may be able to evade capture. Additionally, short-staffed law enforcement agencies or an inadequate amount of resources can also be a contributing factor in a case going cold. Unfortunately, the longer a case goes unsolved, the harder it can be to ever find the guilty party.
Therefore, a criminal would naturally assume they had gotten away with their crime and would never have to face any sort of punishment, especially after decades had gone by without any solid evidence as to their involvement.
However, even after hiding some of the deepest, darkest secrets for decades and rebuilding new lives, something inside these perpetrators changed. The guilt of their actions became too much to bear, leading them to finally confess to their heinous crimes and provide the victims' families with much-needed closure.
Here are ten criminals who finally fessed up to their crimes decades later.
Related: Top 10 Convicted Murderers Who Confessed (But Didn't Do It)
10

Brian Keith Hawkins

On May 7, 1993, 19-year-old Frank McAlister was driven by his girlfriend Shanna Nicole Culver, her brother, Curtis Culver, and Brian Keith Hawkins from Redding, California, to a remote area in Shingleton, California, under the guise of selling McAlister methamphetamine. However, the trio had no intention of selling McAlister drugs; instead, they planned to rob him of the $4,500 he had received due to a car crash settlement two months prior.

Once in Shingleton, Hawkins and Curtis Culver stabbed McAlister to death and left his body in the woods. The three then took McAlister's money and his vehicle and drove back to Redding, where they abandoned McAlister's vehicle in a Costco parking lot.

McAlister was reported missing shortly after he disappeared, and his vehicle was recovered by authorities, but it wasn't until April 1994 that his remains were found by a hiker. Despite the fact that investigators knew the three were the last people to see McAlister alive, they denied any involvement in his disappearance, and eventually, the case went cold.

Then, on January 9, 2018, approximately 25 years later, 44-year-old Hawkins walked into the KRCR news station and gave an interview confessing to McAlister's murder. He then went to the Redding Police Department, giving details of the robbery and murder, along with the names of his accomplices, who were found and arrested 12 hours later.

Hawkins stated, "He wanted people to know he had found God, and that is what led him to finally do the right thing and confess," and "He could no longer live with the guilt and wanted to clear his conscience."

On November 26, 2019, Hawkins pleaded guilty to first-degree murder, robbery, and special allegations and was sentenced to 25 years to life in prison. On January 14, 2022, the Culvers both pleaded guilty to voluntary manslaughter, robbery in concert, and multiple assault charges. Forty-nine-year-old Curtis was sentenced to 35 years in prison, and 45-year-old Shanna was sentenced to 20 years.[1]
9

Thomas Randele

Twenty-year-old Ted "Theodore" Conrad worked as a teller at the Society National Bank in Cleveland, Ohio. On Friday, July 11, 1969, at closing time, Conrad walked out of the bank with a paper bag containing $215k in cash from the bank vault. Conrad's haul would be worth approximately $1.7 million today.

However, by the time the missing money was noticed the following Monday, Conrad was already long gone and flying across the country. Conrad cut off all contact with his family and closest friends, who eventually presumed he was dead.

It is believed that Conrad's actions were inspired by the 1968 film The Thomas Crown Affair, which he was obsessed with. By January 1970, Conrad had made his way to Boston, Massachusetts, where much of the movie was filmed. Once there, Conrad obtained a new social security card under a fictitious name—"Thomas Randele"—made himself two years older, and started a completely new life, even befriending an FBI agent.

During the 1970s, Randele worked at a country club outside of Boston, where he was an assistant golf pro, gave lessons, and eventually became the manager. In 1982, Randele married his wife, Kathy Mahan, and the couple had a daughter together. Randele spent the next forty years working in the car business, selling Land Rovers and Volvos at several dealerships until he retired.

Then, in May of 2021, 52 years after the robbery, 71-year-old Randele, who was stricken by lung cancer, confessed to his wife about the robbery in a deathbed confession.

Despite confessing to his wife, it wasn't until after Randele's passing and the publishing of his obituary that authorities were able to finally solve the decades-old robbery case. Given that Randele's obituary listed details such as his birthday, his parent's names, and where he attended college, an anonymous tipster forwarded this information to authorities, who were then able to match this information along with Randele's signature from court documents from a 2014 bankruptcy filing, tying him to the robbery.

In November 2021, U.S. Marshal Peter Elliott, whose father had worked on the robbery case for more than 50 years as a U.S. Marshal before him, took his deputy and traveled to Randele's home in Lynnfield, Massachusetts. Kathy then told them of her husband's confession and that he, indeed, was Ted Conrad.[2]
8

John Michael Irmer

Twenty-four-year-old Susan Marcia Rose was a Johnston, Pennsylvania, native who had relocated to Boston, Massachusetts.

On October 30, 1979, Rose met John Michael Irmer at a local skating rink, and after leaving, the two walked into an apartment building that was under renovation. However, shortly after entering the building, Irmer grabbed a nearby hammer and struck Rose in the head, killing her. Then, he raped her. The following day, Irmer fled to New York.

Another man was tried and found not guilty of Rose's murder in June 1981, and the case eventually went cold.

Then, in August 2023, 44 years after Rose's murder, 68-year-old Irmer walked into the Portland, Oregon, FBI field office and confessed to the "brutal, ice-blooded" murder and rape of Rose. During his confession, Irmer, who had previously served "about 30 years" in prison for another killing in California, also admitted to an additional murder in a southern state.

Investigators retrieved a DNA sample from Irmer, which proved to be a match to the DNA samples preserved from the crime scene. On September 11, 2023, Irmer was arraigned in a Boston courtroom and charged with murder and aggravated rape.[3]
7

David Zandstra

On the morning of August 15, 1975, eight-year-old Gretchen Harrington was walking from her home in Marple Township, Pennsylvania, to Bible camp at Trinity Church Chapel. Usually, Harrington would be accompanied by her sisters, but due to a recent birth in the family, she was walking alone this particular morning.

David Zandstra, a reverend at Harrington's church and the father of one of her best friends, saw Harrington walking alone and offered her a ride. Sadly, Harrington never made it to the church Bible camp.

Zandstra drove Harrington to a wooded area and asked her to undress, but when she refused, he beat her to death and dumped her remains in Ridley Creek State Park. Zandstra then drove back to church and "tried to act like nothing happened." In fact, when Harrington's father called regarding her whereabouts, Zandstra was the one who called the police to report her disappearance and later even "helped search for her."

Zandstra was interviewed in regards to Harrington's disappearance but claimed he never saw her. He was not investigated any further. Harrington's body was found on October 14, 1975, and Zandstra presided over her funeral. Unfortunately, even with Harrington's killer in plain sight, the case went cold for decades.

However, on January 2, 2023, investigators interviewed one of Harrington's former classmates, who was also "best friends" with Zandstra's daughter. During the interview, the woman stated that during two sleepovers at the Zandstra house, she was groped by Zandstra. The woman also provided authorities with her diary from 1975 in which she documented "Mr. Z" possibly being Harrington's kidnapper.

Pennsylvania State Police later traveled to Marietta, Georgia, where 83-year-old Zandstra now resided, in order to interview him. It was during this time that he finally confessed—48 years later. On July 14, 2023, Zandstra was arrested and charged with criminal homicide, first-, second-, and third-degree murder, kidnapping of a minor, and possession of an instrument of crime.[4]
6

John Paul

When 42-year-old Anthony Bird, a porter and part-time barman, failed to show up for work at the Railway Tap pub in London, England, police were called to his one-bedroom flat on June 6, 1980.

When officers arrived, Bird was found naked, and his wrists were bound with a black electrical cable. Bird's flat had been ransacked, and both electrical items as well as alcohol had been stolen. Forensic examinations were carried out, and police spoke to Bird's neighbors, but unfortunately, no suspect was identified. Bird's murder remained unsolved for 41 years.

Then, in a shocking turn of events, on May 5, 2021, 61-year-old John Paul of Ladbroke Grove, Kensington, walked into the Hammersmith Police Station and confessed to the killing.

Paul stated that the two met on the evening of June 3, 1980, and that Bird had propositioned him for sex. Although Paul went home with Bird, his true intentions were to rob him. Paul tied Bird up with cable and then grabbed a piece of wood to "batter him" until he was unconscious. Paul then returned to Bird's flat later that night to steal his belongings.

Paul's fingerprints were later discovered to be a match to three of the prints that were taken from the original crime scene. Despite the matching fingerprints and his confession, Paul went on to later deny the murder and an alternative charge of manslaughter at trial. However, on November 4, 2022, Paul was sentenced to a minimum of 19 years in jail.[5]
5

Glen Samuel McCurley

Seventeen-year-old Carla Walker and her boyfriend, Rodney McCory, went to a Valentine's Day dance at Western Hills High School on February 17, 1974, in Fort Worth, Texas. After the dance, the couple hung out at a local Taco Bell and then went to the Ridglea Bowl bowling alley to use the restrooms.

However, while the two were in the bowling alley parking lot, a man opened the passenger door and pulled Walker out of the vehicle. McCory stated that the man told him he was going to kill him, but although the man pulled the trigger of his gun three times, no shots were fired. McCory was pistol-whipped until he passed out, and when he came to, Walker was gone.

After Walker was abducted, she was held captive, sexually assaulted, and then murdered. On February 20, 1974, her body was found in a culvert in a remote area near Benbrook Lake. Police later found a magazine near Walker's purse in the bowling alley parking lot., which was from a .22-caliber Ruger pistol.

At that time, Glen Samuel McCurley became a suspect in the case, given his purchase of the same type of pistol and the fact that he lived approximately one mile (1.6 km) from the bowling alley parking lot. However, when interviewed, McCurley claimed his gun had been stolen while he was fishing, and given that he was an ex-convict, he didn't report the theft. Additionally, even though McCurley's work schedule confirmed he was not working on the day of Walker's kidnapping or the day after, he denied any involvement, claiming he had never seen Walker before. Sadly, given the technology at the time and limited evidence, Walker's murder went unsolved.

However, thanks to advances in technology, the DNA profile of a potential suspect was later able to be created, which listed a suspect with the last name of McCurley as their killer. In July 2020, detectives were able to obtain DNA from McCurley's trash, and on September 4, 2020, that sample proved to be a match to the DNA on Walker's clothes. On September 10, 2020, detectives went to McCurley's home, and the now 77-year-old man maintained his innocence. He did, however, voluntarily provide DNA swabs, and on September 16, 2020, these swabs also came back as a match to the DNA on Walker's bra.

McCurley was arrested on September 22, 2020. On August 24, 2021, during the third day of his trial, he broke down and issued a written confession. He was immediately sentenced to life in prison, but in July 2023, McCurley died of natural causes while in custody.[6]
4

Karl Smith

In March 2003, a gunman opened fire on three people in Chicago, Illinois's Uptown neighborhood, killing Antwan Carter and wounding Ronnie Bolden. Bolden identified the gunman as "Twin," the street name used by both Kevin Dugar and his twin brother Karl Smith. The brothers were drug dealers and gang members who often impersonated each other, although Karl had taken their mother's maiden name in adulthood.

In 2005, Dugar was convicted of the shooting and sentenced to 54 years in prison for first-degree murder, although he maintained his innocence.

Then, in 2013, a decade after the shooting, Dugar's twin brother, Karl Smith, who was then incarcerated, sat down in his cell and wrote a letter to Dugar stating, "I have to get it off my chest before it kills me. So I'll just come clean and pray you can forgive me. I'm the one who shot and killed those two Black Stones on Sheridan that night."

However, Dugar didn't respond to Smith's first letter, so a few weeks later, Smith sent a second letter. At that time, Dugar responded by asking Smith to write to his attorney. In 2014, Smith signed a sworn statement, confessing to the murder.

In 2018, a judge ruled that Smith's confession was not credible, given that he had just been denied an appeal over his 99-year sentence for a violent home invasion where a six-year-old was shot in the head. Prosecutors felt that Smith simply had "nothing to lose" by the admission, and the judge denied a new trial for Dugar.

On appeal, a new judge reviewed Smith's confession and stated that Dugar should be released. After spending almost 20 years in prison for murder, Dugar was released on January 26, 2022. Dugar was set to live in a residential transitional facility for 90 days as a condition of his release.[7]
3

Scott Frederick Fenner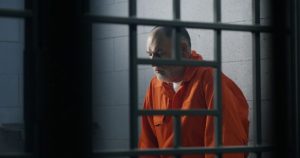 Around 8 am on June 2, 2012, 59-year-old Scott Frederick Fenner reportedly found his wife, 50-year-old Debbie Lyons-Fenner, dead in their Lodi Township, Michigan, home.
When police arrived, they found multiple prescription bottles and an open beer next to her bed. There were no signs of trauma, and a medical examiner later ruled Lyons-Fenner's cause of death to be a drug overdose that was exacerbated by alcohol use, although the exact cause was unclear.
On July 31, 2023, more than a decade after Lyons-Fenner's death, Fenner walked into the Green Oak Township Police Department and confessed to killing his wife as an assisted suicide. Fenner claimed that his wife dealt with multiple physical and mental health issues, and the couple had discussions about Lyons-Fenner dying. Therefore, Fenner researched painless ways to assist his wife in passing, and although he killed her between 2:30 and 3:30 am, he waited to report her death.
Fenner also claimed that the guilt of this incident over the past 11 years "had driven him to drugs and mental health hospitals." Fenner was also suffering from a terminal illness and "trying to clean some things up."
Fenner was arraigned on August 3, 2023, and is facing an open murder charge. If Fenner is convicted of first- or second-degree murder, he could be sentenced to life in prison without parole.[8]
2

Joseph George Sutherland

Forty-five-year-old Susan Tice, a family therapist and mother of four teenagers, was found dead in her Toronto, Canada, home on August 17, 1983. Tice had been sexually assaulted and stabbed to death.

Approximately four months later, 22-year-old Erin Gilmour, an aspiring fashion designer and the daughter of mining tycoon David Gilmour, was found dead in her Toronto apartment by a friend on December 20, 1983. She, too, had been sexually assaulted and stabbed to death.

The homicides of Tice and Gilmour were investigated separately, but unfortunately, due to "limited forensic capabilities at the time," the two murders were not linked until DNA profiles from each scene were matched in 2000. Even with the advancements in technology, no suspect was identified until 2021, when police got a breakthrough in the case.

Thanks to genetic genealogy, five brothers from the Sutherland family were initially identified as persons of interest. A further police investigation later eliminated four of the brothers, leaving 61-year-old Joseph George Sutherland of Moosonee, Ontario, as the sole person of interest.

A warrant was obtained to collect a DNA sample from Sutherland, and on November 23, 2022, officers traveled to his home to do so. Yet, before the results had come back, Sutherland reached out to a friend, who was a retired OPP officer and confessed to murdering both Tice and Gilmour. The friend then contacted police and made arrangements for Sutherland's arrest on November 24, 2022.

Sutherland was charged with two counts of first-degree murder and is scheduled to be sentenced on December 14, 2023.[9]
1

Tony Peralta

Sixty-nine-year-old William "Bill" Blodgett of Roswell, New Mexico, had not been seen by his girlfriend or family since Christmas Eve of 2008. When no one in his family was able to reach him for more than 10 days. Blodgett's son, Greg, reported him missing on January 3, 2009.

Authorities searched Blodgett's home and neighborhood, spoke to neighbors, and even used a cadaver dog to search the property but found nothing. Blodgett's vehicle was still parked at his home, all his personal belongings were still in place, and no withdrawals had been made from Blodgett's bank account.

A detective later interviewed Tony Peralta, a man in his early twenties who rented a room in Blodgett's house, after a witness told police that Blodgett had accused Peralta of stealing his wallet and tried to evict him. Unfortunately, neither the dog nor Peralta gave police any leads, and although detectives would periodically drive by Blodgett's home, no one was ever seen, so the case went cold and was closed.

Then, on May 1, 2023, Peralta borrowed a stranger's cellphone and called the Roswell Police from an Allsup's gas station parking lot, confessing to Blodgett's murder.

When officers arrived, Peralta stood up, put his hands behind his back, and even thanked them for coming. He later told officers he had killed Blodgett with a screwdriver because "I was on meth really bad. I killed him 'cause he wouldn't give me no money. And I buried him in his house."

Officers took Peralta to Blodgett's house, and Peralta instructed them to "pull up the floorboard on the left side of the room and dig." Investigators said they obtained a search warrant and found a boot, bones, and dentures after removing the floorboards from a detached room on the side of the house. The dentures were compared to Blodgett's dental records and led to a positive identification.

Peralta was charged with first-degree murder but pleaded not guilty to the charge through his public defender. Peralta later pleaded guilty to second-degree murder and was sentenced to 15 years in prison.[10]