Founded in 1955, the Waffle House restaurant chain has long been a staple of the fast-food scene. In fact, the franchise claims to have served nearly one billion waffles to breakfast enthusiasts across the United States. But sumptuous, fluffy waffles aren't the only things the chain is known for; over the years, it has garnered a more sinister reputation as well.
Perhaps it's the late-night hours of operation, or maybe it's the fact that a disproportionate number of Waffle House locations happen to be in high-crime areas—whatever the case, the restaurant chain seems to be a magnet for strange or even violent events. Just google "Waffle House crime," and you'll find thousands of articles detailing the many criminal capers and illegal exploits that have captured the internet's attention. Of the countless Waffle House mishaps, these 10 deaths are some of the most disturbing.
Related: 5 Gruesome Mcdonald's Murders
10

The Antioch Waffle House Shooting

In 2018, tragedy struck an unsuspecting neighborhood in Nashville, Tennessee. At 3:19 am on the morning of Sunday, April 22, a young man pulled into a Waffle House parking lot. His name was Travis Reinking, and he was completely nude except for an oversized green jacket. Armed with an assault-style rifle, Reinking approached the restaurant, shooting and killing two bystanders in the parking lot before entering the building.

Inside the restaurant, Reinking opened fire again, killing two customers and injuring others. After another customer tackled Reinking and wrestled the gun away from him, he fled the scene, sparking a massive manhunt that ended just 34 hours after the shooting when police found Reinking, now completely naked, hiding in the woods behind the Waffle House. Although forensic psychologists found that Reinking suffered from severe schizophrenia, he was eventually sentenced to life in prison without the possibility of parole.[1]
9

The South Florida Waffle House Executions

In 2002, former Waffle House employee Jimmy Mickel and his roommate Gerhard Hojan set out to rob the restaurant where Mickel used to work. Only one employee working during the attempted robbery lived to tell the tale. According to Barbara Nunn, Mickel and Hojan herded the Waffle House employees into the kitchen freezer and then shot them at close range.

The two deceased employees had each been shot once in the head and once in the throat; Nunn was shot in the head and left for dead along with the others but survived and was able to walk to a nearby gas station where the clerk called police. Another employee at the Waffle House—not present for the robbery—said that he hadn't noticed any hostility from Mickel leading up to the crime. It seems that this brutal robbery-gone-wrong came out of nowhere.[2]
8

The Biloxi Waffle House Murder

An unsuspecting Waffle House employee met her killer in the early morning hours of November 27, 2015. A customer, later identified as Johnny Max Mount, apparently wanted to smoke, which was against Waffle House policy. When his hostess told him that smoking wasn't allowed, an argument ensued. The argument ended almost as quickly as it had begun when Mount pulled out a pistol and shot the hostess in the head.

Mount didn't try to evade arrest. Police found him sitting in the same spot where he had gunned down an innocent woman. Inexplicably, Mount would go on to plead "not guilty" to the charge of first-degree murder.[3]
7

Toddler Killed at Florida Waffle House

This tragedy doesn't qualify as a murder, but the details are just as horrific as any homicide. On March 14, 2019, three-year-old Jeremiah Rios was killed when his father, Guillermo Montoya Rios, ran him over. The Rios family was about to drive out of a Waffle House parking lot. Both parents believed that Jeremiah was buckled safely inside the family vehicle with his six siblings. Unfortunately, they were mistaken.

According to the local Sheriff's office, Jeremiah's death was quickly ruled accidental, and it was ascertained that Mr. Rios was not intoxicated or under the influence of drugs. Horrifically, less than a month later, another one of the Rios's children died in an unrelated drowning incident.[4]
6

The Gainesville Waffle House Slaying

Craig Brewer was, by all accounts, a generous and well-liked man, popular among his family and friends. That's why it came as a surprise when he was mercilessly slain during a petty argument at a Waffle House in Gainesville, Florida. Brewer had been paying for other customers' meals, handing out cash, and giving generous tips to the restaurant staff when he encountered a woman who wasn't very pleased by Brewer not paying for her meal.

According to witnesses, the conversation between Brewer and the woman grew heated. Ezekiel Hicks, who was sitting with the woman, left the restaurant and returned carrying a 9mm handgun. Hicks fired multiple rounds at Brewer's head, turning what had been an act of generosity into a deadly encounter.[5]
5

Family Found Dead at Georgia Waffle House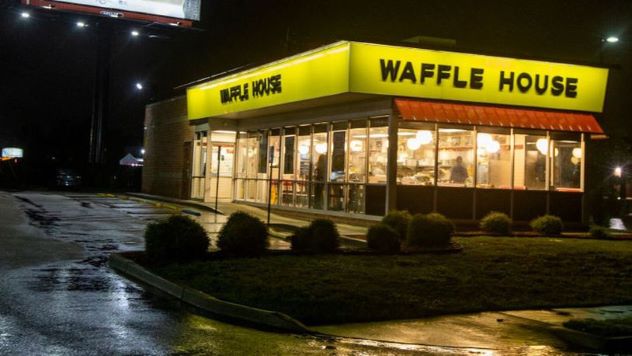 Early one morning in November of 2020, first responders found a man and his infant child deceased in a Waffle House parking lot. A woman, unconscious but alive, was also pulled from the car the father and son were found in; all three had apparently been victims of carbon monoxide poisoning.
According to authorities, the man and woman found in the car were both employees of the Waffle House. The man, Christopher McKinzie, had finished his shift at 12:30 am. His girlfriend wasn't set to finish work until 2:30, so McKinzie decided to sleep in his car while he and his baby waited for the girlfriend. When the girlfriend joined them, the car had already been running for two hours and was filled with toxic fumes.[6]
4

Body Dumped Behind a Georgia Waffle House

In late 2017, Fulton County police received a call about an abandoned vehicle behind a local Waffle House. When they arrived at the scene, officers made a grim discovery: the body of 58-year-old Toni Abad was found in the vehicle's trunk.

Abad, who worked at a Publix grocery store, agreed to give one of her young coworkers a lift home. The coworker, De'Asia Page, instructed Abad to drive to a remote location where Page's boyfriend was waiting. The boyfriend, Jared Kemp, beat Abad to death with a baseball bat. Page and Kemp then stashed Abad's body in the trunk of her own car and drove to a nearby Waffle House, where they left the car and Abad's mangled body. As if this heinous crime couldn't get any more macabre, it was later revealed that the motive for Abad's killing had been petty theft.[7]
3

The Waffle House Killers

Greenville County, South Carolina, is the state's largest county, with over 500,000 residents. Of all those people, two shared a chilling connection—one that involved Waffle House as well. Todd Kohlhepp, a cold-blooded killer who was eventually arrested when police discovered a woman held captive on his property, had met one of his earlier victims at a Waffle House near his home. Her body was found buried in Kohlhepp's backyard.

Around the same time, in the same area, a monster named Markius Yeargin attacked and killed Henrietta Crawford. He set her body on fire to conceal his crime and then discarded her remains behind another Waffle House location in Greenville County. Though Crawford was the first victim that Yeargin was known to have killed, he had previously been arrested for two separate instances of violent rape.

Yeargin and Kohlhepp's atrocities are not connected. Still, the fact that one of their victims made contact with her killer at a Waffle House and another was hidden behind a Waffle House remains eerie, if nothing else.[8]
2

The Columbia Waffle House Gang Fight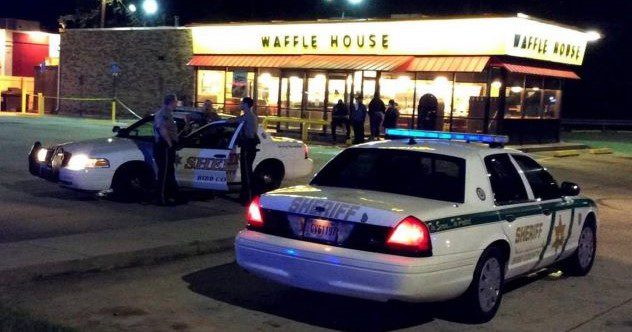 Gang violence is a pervasive problem, affecting many communities across the United States, so it's no surprise that a Waffle House in Columbia, South Carolina, played host to a bloody altercation between opposing gang members. What makes this occasion so disturbing is that one of the victims of the gang dispute was a 15-year-old boy named Brian Wright.
According to investigators, Wright knew that the men he was with were gang members. Like any teenager, Wright had likely made a number of impulsive decisions leading up to the gun battle that took his life, but no child deserves to have their life cut short by a bullet to the head. Brian Wright is just one of many minors who have been affected by gang violence and one of many who have met their end in a Waffle House parking lot.[9]
1

The Raleigh Waffle House Murder-Suicide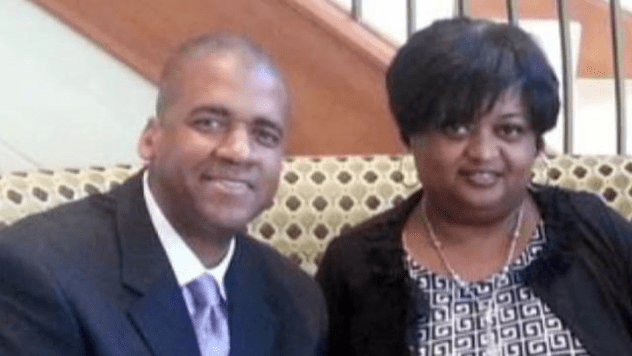 On December 15, 2018, Jason Griffith killed his wife's lover, his mother-in-law, and then himself. The first of three shootings took place in front of a Waffle House in Raleigh, North Carolina. Griffin pulled up alongside his wife, Emma, and her lover, John Wright, and shot into their vehicle. Both John and Emma were hit, but Emma survived the attack. Jason raced away from the scene and was later found dead in his and Emma's home, killed by a self-inflicted gunshot.
Five days later, Jason Griffith's mother-in-law was found dead, and further investigation revealed that she, too, had been a victim of Jason's rage. What started as a cut-and-dry crime of passion at a Waffle House spiraled into a confusing web of family feuds, a disputed inheritance, and a love triangle.[10]