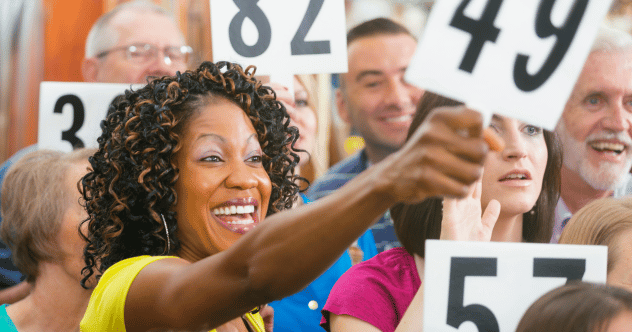 The props from movies we love represent stories that have become a part of who we are. If you've ever wondered where the Maltese Falcon actually went when filming finished, we're here to expose the truth. A lot of the movie memorabilia you remember has gone for jaw-dropping prices at auction. So here are the top ten iconic props that made some lucky bidders part ways with a hefty sum of cash.
Related: Top 10 Disturbing Movie Props
10

Aragorn's Sword: $437,000

First up on our list is Aragorn's Sword, the weapon wielded by Viggo Mortensen's heroic character in The Lord of the Rings trilogy. This iconic piece of Middle-earth history scored an impressive $437,000 at auction. Can you imagine holding the sword that helped save Middle-earth from the clutches of darkness?

Aragorn's Sword, also known as Andúril, symbolized hope and courage in the epic fantasy series. It was forged from the shards of Narsil, the sword of Elendil, and played a pivotal role in the battle against Sauron. The fact that a mere prop sword could command such a price speaks volumes about the profound impact of J.R.R. Tolkien's masterpiece and Peter Jackson's film adaptation.

The allure of owning Aragorn's Sword lies in its craftsmanship and the emotional connection it offers to The Lord of the Rings fans. It's like holding a piece of Middle-earth in your hands. For some, that's worth every penny.
9

1966 Batmobile: $4.2M

Holy smokes, Batman! The 1966 Batmobile from the classic TV series starring Adam West and Burt Ward zoomed its way into the hearts of fans and collectors alike. This iconic vehicle, equipped with all the bells and whistles, sped off with an astounding $4.2 million price tag. It proves that the Bat-Signal can shine bright on your bank account.

The 1966 Batmobile is more than just a car. It's a symbol of childhood dreams and superhero fantasies. For those who grew up watching the caped crusader battle Gotham's rogues gallery, owning the Batmobile is like a dream come true.

This sleek, jet-black vehicle, with its iconic bat-shaped fins and gadgets, captured the imagination of fans across generations. It wasn't just a means of transportation for Batman. It was a statement of his indomitable spirit and dedication to justice. No wonder it became a collector's Holy Grail, commanding an eye-popping price at auction.
8

The Original R2-D2 Model: $2.76M

Beep-boop-beep! Everyone's favorite droid, R2-D2, rolled into our list in the eighth spot. The original model used in the Star Wars franchise was snapped up for a galactic sum of $2.76 million. This little guy may not have a voice, but his presence and price speak volumes about our enduring love for Star Wars.

With R2-D2's endearing personality and knack for saving the day, he became an instant fan favorite when Star Wars first graced the silver screen in 1977. The original R2-D2 model used in the film, created by the legendary effects artist Ralph McQuarrie, is a piece of cinematic history.

Owning R2-D2 would be like having your very own slice of a galaxy far, far away. It's a reminder of the epic space odyssey that captivates audiences to this day. Whether you're a die-hard Star Wars fan or just someone who appreciates the magic of movie-making, R2-D2's astronomical price tag should come with zero sticker shock.
7

Bond's Aston Martin DB5" $4.6M

007 is licensed to sell! The suave spy's iconic Aston Martin DB5, complete with all its gadgets, gadgets, and more gadgets, revved its way to an impressive $4.6 million at auction. Just imagine owning the car that helped Bond escape countless tight spots and made him the envy of every secret agent.

The Aston Martin DB5 is synonymous with James Bond, and vice versa. This car embodies Bond's charm, sophistication, and resourcefulness, from the ejector seat to the machine guns hidden behind the headlights. Owning the Bond DB5 is like stepping into the shoes of the world's most famous spy. It's a piece of cinematic history that lets you relive the thrills and excitement of espionage with all the style and sophistication.
6

Marilyn's "Subway" Dress: $4.6M

Would you believe a dress went for as much as that Aston Martin? Remember that jaw-dropping white dress Marilyn Monroe wore in the iconic subway grate scene from The Seven Year Itch? Well, it made its way onto our list at number six, selling for a staggering $4.6 million. It's the dress that made history and turned an awful lot of heads.

Marilyn Monroe's subway dress is more than just a piece of clothing. It's a symbol of timeless sensuality and cinematic allure. The scene where Monroe's dress flutters up while standing over a subway grate has become an iconic moment in film history. And this dress is a connection to an era when Hollywood glamour was at its peak, and Marilyn Monroe was its brightest star. The dress itself has taken on a life of its own, transcending its role in the film to become a cultural icon.
5

Hepburn's Ascot Dress: $3.7M

Audrey Hepburn's Ascot dress from My Fair Lady was the epitome of elegance and style. It was only black and white, but the black accents hugged her every curve in that fitted mermaid cut. And this exquisite piece of fashion history walked away with a price tag of $3.7 million. Who wouldn't want to own a slice of Hollywood glamour?

Hepburn's portrayal of Eliza Doolittle in the 1964 film is unforgettable, and the film's fashion took on a character of its own. In fact, Cecil Beaton, the designer, won an Academy Award for these costumes the following year. So owning this dress is like a connection to an era when Hollywood's leading ladies were talented actresses and style icons. The dress serves as a reminder of the magic of cinema and the lasting impact of Hepburn's charm and elegance.
4

The Maltese Falcon: $4.1M

The famous black bird statue from the film The Maltese Falcon soared into fourth place, fetching a remarkable $4.1 million. Classic film noir has an enduring allure, and it's wrapped up in some pretty iconic props.

But the Maltese fFalcon statue is more than just a prop. It's a symbol of intrigue, deception, and darkness in the film genre. The quest for the elusive falcon compelled the characters in the film, and it continues to captivate the imaginations of film enthusiasts. The Maltese Falcon makes us long for the golden age of Hollywood when Bogart and Bacall graced the silver screen.

This is "The stuff that dreams are made of."
3

Robby the Robot: $5.375M

"Robots do not compute love." Well, Robby the Robot might not have understood love, but it certainly understood how to command a pretty penny. This sci-fi legend from Forbidden Planet fetched an astonishing $5.375 million. Who knew that owning a robot would become the ultimate status symbol?

Robby the Robot isn't just a machine. It embodies mankind's fascination with the future and the possibilities of science fiction. When Forbidden Planet hit theaters in 1956, Robby captured the imaginations of audiences with his advanced technology and personality. Today, this robot is owned by director Bill Malone. Bill has the world's largest collection of Forbidden Planet gear, so I guess it's in safe hands.
2

Sam's Piano from Casablanca: $3.4M

Play it again, Sam! The iconic piano from the classic film Casablanca took the second spot on our list, selling for a melodious $3.4 million in 2014. Sam's piano in Casablanca is more than just a musical instrument. Symbolizing timeless romance, it has a cinematic history that tugs at our heartstrings. It's a vessel for love and longing. The hauntingly beautiful rendition of "As Time Goes By" played on this piano by Dooley Wilson's character, Sam, has become synonymous with romance in cinema.

While this piano had screen time for about fifteen minutes, there was a second piano from the Paris flashback scene that was only seen for a few seconds. Still, even that instrument sold for over half a million.
1

The Cowardly Lion Costume: $3.07M

And finally, we've reached the number one spot! The cowardly lion costume from The Wizard of Oz roared its way to the top, selling for a stunning $3.07 million to the Comisar Collection. Luckily, we don't have to worry about how well it will fare in the future. The Comisar Collection was the same group that helped preserve the costume in the first place.

The cowardly lion costume is more than just a piece of clothing. It's a symbol of transformation and self-discovery. In The Wizard of Oz, the character of the cowardly lion embarks on a journey to find his courage, and this costume represents his triumphant transformation.

Lions, tigers, and bears… oh my! This costume is a true symbol of courage, adventure, and the magic of the silver screen.