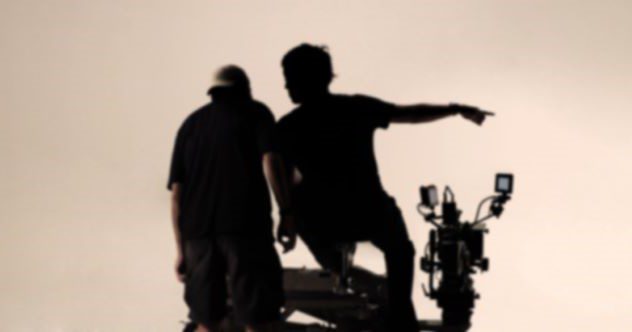 A mockumentary is a genre of film that presents fictional events in the style of a real-life documentary. These types of films are often used to comically mock or otherwise satirize real-life events, tropes, or the documentary medium itself, but they can also be used to increase a film's sense of realism.
In any case, the mockumentary is an art form that's no easy feat to master. But the films on this list, which range from over-the-top comedies to controversial horrors, all do it well.
Related: 10 Disturbing True Crime Documentaries You Can Only Watch Once
10

The Delicate Art of Parking (2003)

This 2003 Canadian comedy directed by Trent Carlson stars Dov Tiefenbach as Lonny Goosen, a documentary filmmaker with $3,000 in unpaid fines and a recently-towed car, who decides to make a film ridiculing his arch nemesis—Vancouver's parking enforcers—in a show of vengeance. After hiring a crew of friends to help him pull off his project, Lonny unsurprisingly soon finds plenty of people equally annoyed with the parking enforcers to interview. However, things take a turn after the group observes a parking enforcer put into a coma following a violent confrontation.

The Delicate Art of Parking is a film with a simple premise, one that seems to be going for low-hanging fruit in the form of the world's most hated professions. Yet, as Ryan Cracknell wrote in a positive review of the film, the movie works "because of its strong characters. They're funny, they're quirky, and most of all, they're realistic."[1]
9

Cult (2019)

This indie mockumentary, set in 1999, follows the misadventures of a cult sect called Friends at the End (F.A.T.E), who believe a comet will soon bring about armageddon and that they are the chosen ones whose souls will survive. If that sounds eerily familiar, that is because the film is clearly influenced by the equally bizarre and tragic story of the real-life cult known as Heaven's Gate. Yet despite the film's dark subject matter, which could have veered into exploitive territory if handled wrong, Cult is an endearingly funny and heartwarming watch.

The movie was written and directed by Luke Ibbetson, who also stars as the filmmaker attempting to shoot a documentary about the group. What he discovers is a motley crew group of vulnerable and likable outcasts just looking for a place to belong. Unfortunately, they are being taken advantage of by the cult's matriarch and its mysterious and elusive leader, which culminates in the movie's gripping and heartwrenching final act.[2]
8

7 Days in Hell (2015)

Directed by Jake Szymanski and written by Murray Miller, 7 Days in Hell is a sports comedy film about two tennis rivals, Aaron Williams (Andy Samberg) and Charles Poole (Kit Harington), who duke it out in a 7-day long match which ends up becoming the longest in history. The film was inspired by a real-life tennis match between John Isner and Nicolas Mahut that continued for several days during the 2010 Wimbledon Championships.

7 Days In Hell might have been inspired by real life and filmed in a documentary style, but it goes all-out with its over-the-top variety of comedy, which includes various appearances by a foul-mouthed and violent Queen Elizabeth (June Squibb). It's undeniably a bit silly, but as critic Karen Han writes, it is also a "Pitch-perfect [parody] of how self-serious such documentaries can sometimes be."[3]
7

Popstar: Never Stop Never Stopping (2016)

Another mockumentary film featuring Andy Samberg that parodies modern documentaries is Popstar: Never Stop Never Stopping. This musical comedy, directed by Akiva Schaffer and Jorma Taccone and written by and starring The Lonely Island trio (Andy Samberg, Akiva Schaffer, and Jorma Taccone), follows the misadventures of musical prodigy turned faded-popstar Conner Friel.

The film's plot, which centers around Conners's desperate attempts to hold on to fame (that often fail catastrophically), isn't the most groundbreaking ever conceived. The jokes are quite obvious and low-hanging when you think about them. However, the cast's insatiable energy and ear for a pop hit lift Popstar to greater heights. And the movie's subject matter, that of spoilt, indulgent megastars, is just as relevant as ever.[4]
6

Mike Bassett: England Manager (2001)

This satirical comedy sports film directed by Steve Barron stars Ricky Tomlinson as Mike Bassett, a lower-division English football manager who unexpectedly ends up with the job of managing England's international football team after it turns out that no one more qualified wants the job. Aided by a coaching team consisting of a former assistant manager turned car salesman Lonnie Urquart (Philip Jackson) and yes-man coach Dave Dodds (Bradley Walsh), Bassett is tasked with taking his team of players through to World Cup qualification and beyond. But early on, it seems that pretty much nothing can go right for the squad.

Mike Bassett: England Manager was met with mixed-at-best reviews upon its release but has since become a cult favorite among soccer and non-soccer fans alike and even spawned a television spin-off titled Mike Bassett: Manager in 2005.[5]
5

Best in Show (2000)

Directed, starring, and co-written (along with Eugene Levy) by Christopher Guest, Best in Show is a comedy film that follows five entrants in a prestigious dog show as they travel to and compete in the event. As you might expect, though, it's the often neurotic and dysfunctional owners of the dogs who steal the show here.

The film, which features performances by Catherine O'Hara, Jennifer Coolidge, John Michael Higgins, and Jane Lynch, received critical praise upon its release, with one review by critic David Ansen describing it as "smart, quiveringly alert and fleet of foot as a purebred pointer on the scent of fresh game." Reviewers also praised the spontaneous performances, improvised dialogue, intelligent comedy, and realistic tone.[6]
4

Ghostwatch (1992)

As we've seen, most mockumentaries tend to fall into the realm of comedy. But in 1992, writer Stephen Volk and director Lesley Manning teamed up to create a BBC (British Broadcasting Corporation) Halloween special that would become one of the most horrifying and controversial shows ever broadcast on British television: Ghostwatch.

Though this one-off special was filmed weeks before its airing, Ghostwatch was presented to audiences as a live paranormal investigation taking place in a family home in Northolt, London, where a strange entity haunted the inhabitants.

To increase the sense of realism, the show used familiar presenters (including the long-time face of the BBC, Michael Parkinson) instead of actors, filmed sections in a studio environment, and provided audiences with a phone hotline. Hoping to ensure no one freaked out, viewers who called in were supposed to be assured by an operator that the show was fake. But on the night, the phone line was overloaded with so many calls that few people could get through, leaving viewers in the dark about the broadcast's legitimacy.

Though well-received by some, the airing of Ghostwatch led to a massive public outcry in the days following its broadcast, with national tabloids stoking the furor. A vicar claimed that the BBC may have raised demonic forces, rumors circulated that two children experienced PTSD, and one 18-year-old viewer with learning difficulties took his life days following the broadcast. As a result, the BBC never again dared to air the special. Nonetheless, the film has since gained a cult following online.[7]
3

Borat: Cultural Learnings of America for Make Benefit Glorious Nation of Kazakhstan (2006)

Directed by Larry Charles, this dark-comedy special stars Sacha Baron Cohen in his most iconic role as Borat Sagdiyev, a Kazakhstani journalist on a mission to make a documentary film about the United States. Along the way, Borat falls in love with Pamela Anderson, causes furor at a rodeo, and brawls nude with his producer through a hotel lobby. But while the film has plenty of hilarious skits, it's the real-life unscripted interactions that Borat has with many of the Americans he meets who believe he has no understanding of American customs that truly make the film hilarious to watch.

Sacha Baron Cohen's performance as Borat earned him a Golden Globe, and the film was a commercial and critical success. However, it also stirred a lot of controversy. The film was denounced by the government of Kazakhstan and banned in multiple countries. Several of its participants attempted to sue the creators. Nonetheless, it remains beloved by many and would eventually spawn a sequel in 2020, titled Borat Subsequent Moviefilm.[8]
2

What We Do in the Shadows (2014)

This unique 2014 New Zealand horror comedy follows the "lives" of several vampire housemates who live together in a Wellington flat. On account of them all being hundreds of years old, the vampires struggle to adapt to modern life and frequently quarrel with the town's other unholy residents, including an oddly polite pack of werewolves. Making their nights only more complicated is the recent addition to their group, Nick, who struggles with his new bloodsucking existence.

Written, directed, and produced by Jemaine Clement and Taika Waititi, What We Do in the Shadows is a fantastic parody of both vampire-related media and modern reality shows. It was also both a critical and commercial success, spawning not one but two television spin-offs, including the FX series of the same name and the New Zealand series Wellington Paranormal.[9]
1

This Is Spinal Tap (1984)

Also known as This Is Spın̈al Tap: A Rockumentary by Martin Di Bergi, this mockumentary film, co-written and directed by Rob Reiner, follows the lives of members of "one of England's loudest bands," Spinal Tap, as they embark on what proves to be a life-changing tour. What follows is a satire not only of the excesses and self-indulgent behaviors of rock bands but also of music documentaries and their tendency to idolize their subjects.

Despite critical praise, This Is Spinal Tap was only a moderate commercial success upon release. However, the film found a cult following in the years following its release. Today, the movie is considered by many to be one of the best films of all time and is credited for launching the mockumentary genre, not to mention the term "up to eleven." In 2002, the movie was selected for preservation in the National Film Registry, being deemed "culturally, historically, or aesthetically significant" by the Library of Congress.[10]