Book dedications have existed since antiquity. For a long time, they were mostly written to flatter patrons who helped support the authors since it was almost impossible to earn a living through book sales. But now, this page is mainly devoted to expressions of affection or gratitude to loved ones.
Along with sections like Acknowledgements, Foreword, and Bibliography, the Book Dedication page is something readers often skip over. However, those who do read it are occasionally treated to something that wildly deviates from the typical messages praising friends, family, or colleagues. Some authors are inspired to write dedications that are unusual, outrageously funny, or just plain shocking. These 10 book dedications stand out as weird.
Related: Top 10 Dark Inspirations for Great Britain's Famous Writers
10

Romantic Copper: Its Lure and Lore by Ira B. Joralemon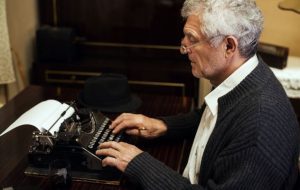 Many writers have done comedic take-offs on sweet, glowing dedications to family members, which are so often seen at the beginning of books. As a departure from these sentimental tributes, authors sometimes make jokes or sarcastic remarks about their relatives, even indicating that they have been nagged into dedicating the book to them.
What geologist/author Ira B Joralemon says about his spouse in the wry dedication of his 1934 nonfiction book Romantic Copper: Its Lure and Lore is definitely unromantic as well as unconventional. There are at least two different ways to interpret his statement. Some readers would see it as playfully teasing, while it would strike others as downright insulting.
After acknowledging some of her positive traits, Joralemon says of his wife: "She ain't so good lookin' so that any other fellar besides myself is likely to get stuck on her."[1]
9

My Lady Jane by Brodi Ashton, Cynthia Hand, and Jodi Meadows

Co-authors Brodi Ashton, Cynthia Hand, and Jodi Meadows did a couple of odd but humorous things in the dedication of their 2016 YA fantasy book My Lady Jane. The novel, which is part of the team's Lady Janies series, is loosely based on the life of Lady Jane Grey, a 16th-century British monarch caught up in political intrigue. She is known as the "Nine Days Queen" because that's how long she reigned before being executed.

In their dedication, the authors write: "For everyone who knows there was enough room for Leonardo DiCaprio on that door. And for England. We're really sorry for what we're about to do to your history."

The apology to England for how the book depicts its history makes sense, considering My Lady Jane takes a lot of liberties with facts, but the pop culture reference to Leonardo DiCaprio's character, Jack Dawson, in the film Titanic, while amusing, doesn't seem to relate to this particular book. However, the randomness of this comment is funny in itself.[2]
8

Skulduggery Pleasant: The End of the World by Derek Landy

Some writers get really creative with book dedications, so much so that they almost become stories unto themselves. Derek Landy has a history of writing lengthy, humorous, entertainingly bizarre book dedications. In book #5 of his dark fantasy series, Skulduggery Pleasant titled Mortal Coil, Landy claims that he was forced to dedicate the book to his editor. In another volume, Death Bringer, he did a bit about being jealous of his young nieces because they got so much attention.

In the 2007 novella Skulduggery Pleasant: The End of the World, he dedicated the book to his cover artist Tom Percival. Landy begins by talking about how much correspondence he has received, praising the covers. Then he goes into a spiel about the possibility of designing the covers himself, saying: "I think it's a generally agreed upon fact that I could draw the covers if I really wanted to. I have the raw talent, the eye, and I have that one year of art college under my belt."

Landy continues by speculating that Percival is aware of all this and feels threatened by his ability as well as his motivation, which is why he pushes himself to do such a good job. Landy ends the satiric dedication by saying to Percival, "P.S. You're Welcome."[3]
7

Liber de Illustribus Henricis by John Capgrave

Scholastic theologian and historian John Capgrave, a fifteenth-century friar, used the dedication for a book he had authored on English history to switch political camps during the War of the Roses. He had previously dedicated his book Liber de Illustribus Henricis to Henry VI, praising not only the king himself but his Lancastrian predecessors. He said that his reign was divinely sanctioned. However, after the king was deposed by his controversial rival for the British crown, Edward IV, Capgrave used the dedication page of his Chronicle of England (1462) to endorse the new king. Capgrave's big achievement of penning the first history of England that was not written in Latin is sometimes overshadowed by his flip-flopping ways.

While many have criticized Capgrave for what seems like outrageous disloyalty and brown-nosing today, others have pointed out that the patronage of royalty and other powerful people was so vital to the publishing industry during this era that the friar's actions were more or less a reflection of the times. This doesn't mean that buttering up the right people is completely a thing of the past when it comes to book dedications, but modern authors tend to be a little more subtle about it.[4]
6

Sick in the Head: Conversations about Life and Comedy by Judd Apatow

Writer, comedian, director, and producer Judd Apatow is known for his offbeat sense of humor. But sometimes, his wit catches fans off-guard. In the dedication of his 2015 book Sick in the Head: Conversations about Life and Comedy, he first mentions Leslie, Maude, and Iris (the names of his wife and daughters). Then, he deals a backhanded compliment to his parents by saying, "And for Mom and Dad. Your support—and the mental health issues you gave me—made all of this possible."

Most readers would take the last part of Apatow's dedication as a joke, especially in light of his irreverent comedic style. Still, considering how much of comedy in general is inspired by emotional baggage and family relationships, it wouldn't be a surprise to learn there was some truth at the root of this cheeky comment.[5]
5

The Adventures of Huckleberry Finn by Mark Twain

Given Mark Twain's eccentricity and his famously offbeat sense of humor, it might not be surprising to learn that he wrote a weirdly amusing book dedication. Actually, Twain had a special knack for this sort of thing, penning a number of wacky and highly memorable dedications over the years, including the one for The Celebrated Jumping Frog of Calaveras County and Other Sketches dedicated to John Smith, with the joke being that he expects everyone with that very common name to purchase a copy of the book.

However, Mark Twain, aka Samuel Clemens, may have outdone himself with the one that appears at the beginning of his classic 1884 children's novel The Adventures of Huckleberry Finn. While it is usually referred to as a dedication, the message is really more of a humorous note at the beginning of the book, which has become one of Twain's most famous quotes:

"Persons attempting to find a motive in this narrative will be prosecuted; persons attempting to find a moral in it will be banished; persons attempting to find a plot in it will be shot."

This satirical and curmudgeonly statement oozes with Twain's unique brand of wit, which has charmed fans of the author for generations.[6]
4

Maskerade by Terry Pratchett

Many unconventional book dedications fall into one of two camps: weird or gripey. Author and humorist Terry Pratchett's dedication for his 1995 fantasy novel Maskerade: A Novel of Discworld manages to be both.

He writes: "My thanks to the people who showed me that opera was stranger than I could imagine. I can best repay their kindness by not mentioning their names here."

People tend to either love the opera or hate it. If his sarcasm is any clue, Pratchett likely belongs to the latter group. At least this dedication is relevant to the subject matter of Maskerade. The supernatural story, which is reminiscent of a beloved Gothic classic, involves a ghost who commits a string of murders at the Ankh-Morpork Opera House.[7]
3

Wild Fire by Nelson DeMille

In the dedication of the 2006 edition of suspense thriller Wild Fire, the fourth book in his "John Corey" series, Nelson DeMille poked fun at name-dropping authors who use any excuse to mention celebrities and other public figures in the dedications of their books, even if it's a real stretch.

DeMille starts by thanking "the Emperor of Japan and the Queen of England for promoting literacy" and goes on to mention various high-profile people who had at one time or another complimented DeMille's work. One such person was Bruce Willis, who called the author one day to tell him, "Hey, you're a good writer."

DeMille's long list even includes Paris Hilton because the gift shops at her family's hotel chain stock his books. Wrapping things up, he thanks Albert II, King of the Belgians, who waved to him in Brussels during a Royal Procession, "screwing up traffic for half an hour, thereby forcing me to kill time by thinking of a great plot to dethrone the King of the Belgians."[8]
2

The Bad Beginning by Lemony Snicket

Under his pen name, Lemony Snicket, author Daniel Handler wrote darkly humorous dedications for the children's book series A Series of Unfortunate Events. Snicket, who is also a character in the stories, writes to a woman named Beatrice, a lost love who broke off their engagement and married a man named Bertrand. The two died years later, leaving behind their children, the Baudelaire orphans.

The original message appears in The Bad Beginning: Book The First. Snicket says: "To Beatrice—darling, dearest, dead."

He continues with the theme, writing some irreverent form of this dedication for all 13 volumes in the series, published 1999–2006. Each of them begins with "For Beatrice." Some of the most clever include: "When we were together I felt breathless. Now you are," from The Vile Village: Book The Seventh and "My love flew like a butterfly, until death swooped down like a bat," from The Miserable Mill: Book The Fourth.

Toward the end of the series, we finally get to find out precisely what killed poor Beatrice—a house fire. In The Penultimate Peril: Book The Twelfth, Snicket writes to her, "No one could extinguish my love, or your house."[9]
1

Anansi Boys by Neil Gaiman

Many authors point out, even within the context of a dedication itself, how disappointed a friend or family member is that a particular book was not dedicated to them. As a result of this, sometimes the writer will acknowledge the person in the next book. However, author Neil Gaiman found a very clever way to get around this issue by writing a dedication for his 2005 humor fantasy novel Anansi Boys that could be for anyone and no one at the same time, with these humorously elusive words:

"Because we haven't yet met/have only a glancing acquaintance/are just crazy about each other/haven't seen each other in much too long/are in some way related/will never meet, but will, I trust, despite that, always think fondly of each other! This one's for you. With you know what, and you probably know why."

Whether the comedic style of the dedication appeals to readers or not, they can't fail to notice that Gaiman seems to have covered all the bases. While some might complain that they were not mentioned by name, the author can't be blamed for leaving anyone out.[10]