Unfortunately, death is a very real part of life that no one can either predict or evade. Death knows no age, ethnicity, marital status, or religion and can come when we least expect it.
Yet no matter the timing, the process of death also brings unbearable grief and sadness for those who have been left behind as they try to cope and navigate a life that no longer includes those that were so dear.
However, imagine being at a wake and hearing strange sounds coming from inside the coffin or being told that a loved one has passed, only to see them later exhibit clear signs of life. At first, one might assume that they are simply mistaken and that their own natural desire to have the deceased back in their life has caused a figment of the imagination.
Now imagine that what you saw or heard was no mistake at all on your part but rather a declaration of death that was made in error.
This list includes unfortunate but very real situations of a similar nature. Here are ten people who were declared dead but were still very much alive.
Related: Top 10 Shocking Stories From People Who Should Be Dead
10

Bella Montoya

Seventy-six-year-old Bella Montoya, a retired nurse in Babahoyo, Ecuador, was taken to the emergency room of a local hospital on June 9, 2023, after suffering a possible stroke and cardiopulmonary arrest, which left her unconscious. Unfortunately, Montoya did not respond to resuscitation efforts and was declared dead a few hours later.

Montoya was transported to a funeral home the same day, and her family prepared to hold a wake in her honor later that day. However, to the shock of those in attendance, approximately five hours into the wake, they began hearing strange sounds coming from inside Montoya's coffin.

When the casket was opened, Montoya was found inside, wrapped in sheets, breathing heavily, and very much alive. Naturally, Montoya's family rushed her back to the hospital, where she was intubated and placed in intensive care.

It is believed that when Montoya experienced cardiorespiratory arrest, she also began suffering from catalepsy, a trance-like state which causes a loss of voluntary motion, muscle rigidity, sensitivity to pain, and slowed breathing. Unfortunately, this mistaken set of symptoms may also have led to Montoya being declared dead.

The health ministry has launched an investigation into the doctors who treated Montoya, and a technical committee has also been formed to review the hospital's process of issuing death certificates. Sadly, Montoya died a week later after suffering a stroke while in the hospital.[1]
9

Sammy Berko

On January 7, 2023, 16-year-old Sammy Berko of Missouri City, Texas, went with a group of friends to a local rock-climbing gym. However, after reaching the top and ringing the bell, Berko became "completely limp."

He was slowly lowered to the ground and given CPR until first responders arrived on the scene. Berko was then taken to a local hospital, where doctors tirelessly continued performing CPR. Unfortunately, after two hours of unsuccessful attempts, Berko was pronounced dead.

Berko's parents, Jen and Craig, were left to say their goodbyes to their son, but just five short minutes later, something amazing happened—Berko began moving.

The attending physician initially believed the movement to be nothing more than a reflex, but when Jen noticed Berko's carotid artery move, Craig began shouting about Berko's heartbeat and rushed to get help from the medical staff. The staff wasted no time in getting to Berko, and thankfully, they were able to stabilize him.

Berko suffered an ischemic spine injury due to being lowered from the rock wall and short-term memory loss due to a lack of oxygen to his brain. He also had paralysis from the waist down.

It was later discovered that Berko had a rare genetic condition called catecholaminergic polymorphic ventricular tachycardia (CPTV), an inherited cardiac condition that causes abnormal heart arrhythmias during exercise or periods of strong emotion when adrenaline levels are high. It can also cause the heart to stop beating if left untreated. Testing revealed that Berko's mother has the same genetic condition as did his younger brother Frankie, who died in 2020 after suffering from seizures.

Berko later underwent a procedure called a sympathectomy and was placed on medication that will reduce the likelihood of an adrenaline rush causing cardiac arrest in the future.[2]
8

Tony Yahle

In the middle of the night on August 5, 2013, 37-year-old Tony Yahle, a diesel mechanic in West Carrollton, Ohio, began breathing strangely. When his wife Melissa was unable to wake him up, she called 911, and Yahle was transported to a local hospital by ambulance.

Unfortunately, Yahle's heart went into a fatal arrhythmia, and after medical personnel attempted to stimulate his heart for 45 minutes without success, Yahle was declared dead. A cardiologist called the time of death and advised Yahle's family to say their goodbyes.

However, it was at that moment that Yahle's son Lawrence pointed at his father and said, "Dad, you're not going to die today." As Lawrence prepared to return to his family's side, Yahle began showing signs of life, and his heartbeat returned, all just moments before his body was set to go to the morgue.

Yahle was then taken by helicopter to another hospital, where he spent five days in a coma before fully awakening. Doctors were unable to pinpoint what exactly caused Yahle's heart to stop as they found no heart defects. Yahle was released from the hospital on August 15, 2013, without any further complications.[3]
7

Sreekesh Kumar

On November 18, 2021, 40-year-old Sreekesh Kumar was hit by a speeding motorbike in Moradabad, Uttar Pradesh, India, and suffered an internal head injury. Kumar was taken to a private hospital and treated but referred to another hospital, eventually going to a total of three hospitals in search of treatment.

After finally reaching a district hospital, Kumar was examined by a doctor multiple times, but after finding no heartbeat, pulse, or blood pressure, Kumar was declared dead. His body was then taken to a mortuary freezer.

Approximately seven hours later, when Kumar's family met with police officers to identify his body and agree to an autopsy, Kumar's sister-in-law, Madhu Bala, noticed that his cheeks were warm and he was showing signs of life. The doctors were alerted immediately, and Kumar was transferred to a health center in Meerut.

The circumstances surrounding Kumar's death ruling were believed to have been a case of "suspended animation," a state in which the life of a body is slowed down or stopped. Additionally, given that the hospital experienced issues with the power in the mortuary freezer, the switching off and on may have saved Kumar during the time he was inside.

However, due to his internal head injuries, Kumar slipped into a coma once at the health center in Meerut. He was also suffering from a bleeding disorder which meant that surgery was not an option. Therefore, he was placed on a ventilator and given medication. Unfortunately, due to a clot in his brain, Kumar died five days later.[4]
6

Mackayala Jespersen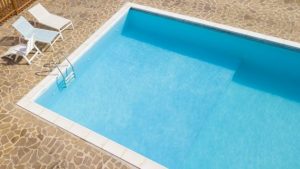 On November 7, 2003, 20-month-old Mackayala Jespersen slipped out the sliding glass door and into the backyard of her home in Fullerton, California, where the pool was after her mother briefly left the living room to wake her four-year-old sister. Unfortunately, Jespersen's mother later found her face down in the pool.
In an attempt to save Jespersen, her mother jumped in the pool, pulled her out, and called 911. When police officers arrived on scene, they performed CPR, as did the paramedics who later arrived. From there, Jespersen was taken to a local hospital.
Emergency room doctors continued to attempt resuscitation efforts using CPR, breathing tubes, and a heated blanket. However, given that Jespersen's heart monitor still had a flatline approximately one hour after being found in the pool, she was disconnected from the breathing tube and pronounced dead.
Forty minutes later, as detectives began photographing her body and making notes, they noticed Jespersen's chest moving. The detectives initially believed the spasms were simply part of the natural process of releasing gas. However, as the spasms continued and became longer, the detectives went to get help from medical personnel, who were thankfully able to revive Jespersen.
While Jespersen survived the horrific accident, she was left with severe brain, given that she was deprived of oxygen for so long. Jespersen's family went on to file a medical malpractice lawsuit against the hospital as well as the physician who treated the child.[5]
5

Thomas Maxwell

In the early morning hours of February 15, 2023, 43-year-old Phebe Maxwell heard a "thump" coming from her father, 66-year-old Thomas Maxwell's bedroom. Upon checking on Maxwell, Phebe found him lying on the floor. She offered to help, but assuming his fall was related to his sciatica, her father insisted he would get up himself and get back in bed within a few minutes.

However, when Phebe checked on her father again around 10 am, Maxwell was still in the same position, but this time his lips were blue, and his body was cold. Phebe began performing CPR while her mother called 911.

When paramedics arrived at the Clearwater, Florida, home, they reported that Maxwell was not breathing, had no pulse, was cold to the touch, and was "completely unresponsive." They then pronounced Maxwell dead.

Regardless of their determination, Phebe heard Maxwell making noises and argued that her father was not dead. The paramedics, however, advised her that the noises were simply "gases" leaving the body, and once the sheriff's department arrived, the medics left.

Thankfully, when one of the sergeants went into Maxwell's room, he pulled back the sheet covering his body and heard him gasp for air. Not only was Maxwell breathing, but he also had a pulse. At that time, a different EMT department was contacted, who rushed to the home with a defibrillator before transporting Maxwell to the hospital.

Once at the hospital, it was determined that Maxwell suffered cardiac arrest, respiratory failure, and injuries to his kidney, arteries, and lungs, so he was placed on a ventilator and put into an induced coma. On February 17, 2023, Maxwell woke up, and after spending a week in the ICU, he was released home.

The two paramedics who initially responded to the home were later fired due to their negligence.[6]
4

Torianto "Junior" Brinson

On September 26, 2021, 15-year-old Torianto "Junior" Brinson was involved in a car accident in Missouri City, Texas, and was ejected out of the car window.

When emergency responders arrived on the scene, Brinson wasn't breathing or moving and was unresponsive. Brinson was taken to a local hospital by Life Flight but was later pronounced dead.

However, Brinson's mother, 39-year-old La'Kisha Wells, refused to accept the tragic news of her son's death and began praying for him. As Wells held Brinson's hand and prayed, she saw him move, and that bit of activity was enough to allow him to be taken into surgery.

Brinson suffered severe brain damage as a result of the accident and underwent a total of four brain surgeries, spent 21 days in a coma, and several months in a semicoma before being transferred to a rehabilitation facility. There, he had to learn to do the most basic tasks all over again, such as how to brush his teeth, take a bath, and even eat.

Less than one year later, the teenager who was once deemed "dead" was recovering well, excelling in school, and even playing on his high school basketball team.[7]
3

Gonzalo Montoya Jiménez

Twenty-nine-year-old Gonzalo Montoya Jiménez had been sentenced to two-and-a-half years for robbery and was serving his sentence at the Villabona Penitentiary Center in Asturias, Spain. Jiménez failed to present himself for the daily headcount on January 7, 2018 and was later found unconscious in a chair inside his cell with no signs of life.

Given that Jiménez showed signs of cyanosis (a condition in which the skin, lips, or nails turn blue from a lack of oxygen in the blood), discoloration of his face, and rigor mortis, he was declared dead by three separate forensic doctors who examined him.

However, it wasn't until four hours later, when Jiménez was on the slab at the morgue with his body already marked for the autopsy, that he began to snore, alerting the pathologist that he was indeed alive. Jiménez was rushed to the emergency room and placed in intensive care, where he later regained consciousness.

Jiménez's family stated he had epilepsy, and they believed he may not have been taking his medication properly. While Jiménez's epilepsy could have led to catalepsy, which would have put him in a trance-like state. Neither condition was confirmed as the cause of his previous death ruling.[8]
2

Jamie Ogg

After three years of trying to conceive, Kate Ogg of Sydney, Australia, became pregnant with twins. However, in March of 2010, Ogg gave birth to the twins, Emily and Jamie, prematurely at 27 weeks.

Emily survived the premature birth, but Jamie had stopped breathing, and his heartbeat was nearly gone. Doctors fought for 20 minutes to save Jamie's life, trying to get him to breathe, but when they were unsuccessful, Jamie was pronounced dead.

Ogg placed Jamie on her bare chest, and as she and her husband David began to say their goodbyes, Jamie started making short, startled movements that only became more pronounced. The doctor, however, insisted that Jamie's movements were nothing more than reflexes, standing behind his previous declaration of death.

However, after two hours, Jamie opened his eyes, and it was at that moment that the couple began to question the doctor. From there, Jamie grabbed at their fingers and even later accepted a dab of breastmilk that Ogg had put on her fingertip.

Even amid these signs of life, both the medical staff and the doctor refused to accept the possibility of Jamie being alive. In a final plea to get someone to listen, the Oggs decided to "fib" and told the doctor that they had finally accepted their son's death, knowing he would return to their hospital room.

When the doctor finally returned to the room, he got a stethoscope and listened to Jamie's chest, astounded to hear signs of life. The hospital staff leaped into action, and after 80 days in the neonatal unit, both Jamie and Emily were able to go home. Miraculously, Jamie suffered no medical issues.

The Oggs credit the practice of "kangaroo care," holding your baby skin-to-skin and generating warmth, for saving Jamie's life. [9]
1

Hamdi Hafez al-Nubi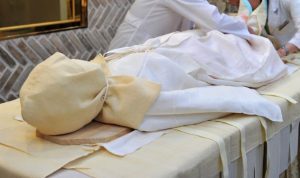 Twenty-eight-year-old Hamdi Hafez al-Nubi, a waiter in Luxor, Egypt, suffered a heart attack while working in May of 2012 and was later pronounced dead at the hospital. On May 11, 2012, his family took him home to prepare his body for burial.
This process, known as Ghusl Mayyit, is part of Islamic tradition and is carried out by family members of the same sex. All parts of the body are washed with soap and water in a specific way that still provides both privacy and dignity for the deceased. The body is then wrapped in a clean white cloth.
It is believed that three things occur during this process of washing, shrouding, and burying the dead: the body returns to the earth, the soul faces judgment, and the living are reminded that their time on Earth is limited.
Imagine the family's surprise when after burial preparations were done, a doctor arrived to sign Hafez al-Nubi's death certificate, only to discover his body was still warm. She later found he was indeed alive.
Naturally, Hafez al-Nubi's mother fainted when she heard the news. Thankfully, she, too, was revived, and the once-somber situation turned into a celebration.[10]