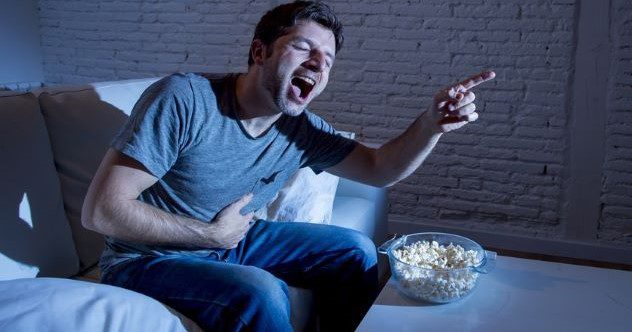 Sometimes it's surprising to discover that an iconic TV series like The Addams Family, which has been shown so frequently in reruns over the years, actually had a very short original run, especially if it is more entertaining than some shows that have lasted a decade or longer. In the history of episodic television, there have been many reasons why even high-quality sitcoms and other scripted programs have struggled to last beyond the first few seasons. A show might have been too cutting edge, or maybe it had a bad time slot, lack of promotion, etc. These 10 popular TV series were short-lived in their original run but gained a big following in reruns.
Related: Top 10 TV Shows That Wasted Great Concepts
10

Brooklyn Bridge (1991-1993)

For a show that struggled to survive before being canceled just two years into its original run, the nostalgic drama series Brooklyn Bridge has maintained a surprisingly large and enthusiastic following. The coming-of-age series, which premiered on CBS in 1991, is partially based on the childhood of prominent writer/producer Gary David Goldberg and revolves around the lives of a close-knit Jewish-American family in Brooklyn during the 1950s.

Danny Gerard plays 14-year-old Alan Silver, the character based on Goldberg. His strong-willed grandmother, Sophie Berger, is played by Marion Ross, best known for co-starring in another feel-good show set in the 1950s, Happy Days. Peter Friedman and Amy Aquino played Alan's parents.

Brooklyn Bridge had a fervent but comparatively small fan base. Despite efforts to keep it on the air, the Golden Globe winner was canceled in 1993. Reruns are still frequently broadcast, and it is cherished by viewers and critics alike. In 1997, the episode titled "When Irish Eyes Are Smiling" came in #46 on TV Guide's 100 Greatest Episodes of All Time.[1]
9

The Ropers (1979–1980)

Spin-offs are always risky, even when they center on popular characters from a hit show. So when Norman Fell and Audra Lindley, who played the bickering, middle-aged landlords Mr. and Mrs. Roper on the sitcom Three's Company, were given their own show, it's no wonder Fell was reluctant to leave the highly rated series. However, producers insisted.

The Ropers, which debuted in March 1979, revolves around Stanley and Helen's new life living in an upscale condo after moving out of their apartment building. Much of this sitcom involves contrasts between the Ropers and their new neighbors, a conservative young couple with a small son. It's not surprising that ABC developed multiple spin-offs of Three's Company— The Ropers and Three's a Crowd— since the British series the show was based on had two successful spin-offs, including one about the landlords.

However, producers developed The Ropers when Three's Company was at the height of its popularity instead of waiting until the series had run its course the way its British counterpart Man About the House did with spin-off George and Mildred.

Though it lasted for less than two full seasons, the chemistry between Lindley and Fell, along with its offbeat but high quality comedy, has appealed to TV fans, making reruns of the quirky series popular in syndication over the years.[2]
8

Everybody Hates Chris (2005–2009)

In the case of the sitcom , Everybody Hates Chris, which debuted on UPN in 2005, it was actually the decision of Chris Rock, who created, narrated, and produced the autobiographical series, to end it after just four seasons. Inspired by Rock's own childhood, Everybody Hates Chris follows the struggles of an African-American teen in the 1980s dealing with his dysfunctional family and his experience in an all-white school. The series stars Tyler James Williams in the title role, along with Terry Crews and Tichina Arnold playing his parents.

The show moved to the CW for its last three seasons, ending in 2009, after Rock requested a cancellation. Even though the award-winning series continued to have a strong fan base, the ratings had been declining. Rock reportedly "sought to maintain the show's integrity and high creative standards by going out on a proverbial high." However, with its cult status, reruns of Everybody Hates Chris have been popular over the years, and in 2022, an animated reboot of the series was announced—called Everybody Still Hates Chris.[3]
7

Three's a Crowd (1984–1985)

When the long-running sitcom Three's Company ended in 1984, there was a brand new series waiting for John Ritter's character, the lovable and wacky Jack Tripper. Instead of sharing an apartment with his two platonic female friends, as in the previous show, this time Jack moves in with his girlfriend, flight attendant Vicky Bradford, played by Mary Cadorette, above his new restaurant in a building owned by her interfering father, James (Robert Mandan).

Even though the show did fairly well, it had stiff competition from The A-Team. So, following the first season, ABC only agreed to renew Three's a Crowd for half a season. Unsatisfied with this offer, John Ritter declined, and the show ended.

While it's obvious that Three's a Crowd has its flaws, many elements still make it entertaining today. In addition to Ritter's comic genius, the show features performances by the very funny Alan Campbell, who played flaky assistant chef E.Z. The 22 episodes have flourished in syndication, broadcast on many different channels.[4]
6

Rhoda (1974–1978)

A spin-off of The Mary Tyler Moore Show, the sitcom Rhoda, starring Valerie Harper as the colorful, sassy, self-deprecating Rhoda Morgenstern, debuted in September 1974 and ended its original run in December 1978, making it one of the lengthier examples of short-lived TV series. However, the comedy did fall short of expectations despite major efforts to keep it on the air.

In the show, Rhoda moves back to her native New York City after years in Minneapolis in order to be with Joe Gerard (David Groh), whom she has fallen in love with while on vacation. The couple soon marries in an episode that was so highly anticipated it set ratings records, and Rhoda starts her own window dressing business.

The program also has a strong supporting cast, including Nancy Walker, who played Rhoda's humorously overbearing mother, Ida. While the first season was popular, it was noticeable by the second year that something was off. Instead of minor tweaks, producers went for a major overhaul in season three by having Rhoda and Joe separate and eventually divorce.

Though some funny material came from her new characters and the now-single Rhoda's dating life, the show ended after four years. However, it has become a rerun staple, and contemporary audiences are less bothered by the artistic challenges that the show went through, focusing more on the top-notch humor that has held up through the years.[5]
5

The Addams Family (1964–1966)

Even though it only ran for two seasons, the creepy and farcical sitcom The Addams Family was the first exposure many people have had to this mega-popular entertainment franchise. The show, starring John Astin and Carolyn Jones as Gomez and Morticia Addams, aired on ABC from 1964 to 1966 and was based on the eccentric characters from the 1930s comic strip by Charles Addams.

Like the comic, the macabre TV series satirized the household of 20th-century American families. Lisa Loring and Ken Weatherwax played the couple's children: Wednesday and Pugsley. The cast also memorably featured Jackie Coogan as Uncle Fester.

Canceled in 1966, the cult classic was a victim of bad timing, competing with similarly themed CBS sitcom The Munsters, which debuted around the same time. The network came to the conclusion that TV viewers were burned out on the ghoulish comedy genre, and The Munsters was also canceled after the second season. The Addams Family went on to thrive in syndication, and many subsequent projects followed, including a TV reboot, a reunion, a cartoon, and the very successful film series, as well as a Broadway musical.[6]
4

Bosom Buddies (1980–1982)

Inspired by the classic 1959 movie Some Like It Hot, the lighthearted sitcom Bosom Buddies starring Tom Hanks and Peter Scolari premiered in 1980 and ended in 1982 after 37 episodes. At first, the ratings were good for this series about two male roommates who decide to assume female alter egos in order to qualify for a unit in a very inexpensive all-female hotel after their own apartment is suddenly demolished.

In addition to a talented, likable cast, some of the show's creators were responsible for numerous hits, including a show about another pair of zany roommates, Laverne & Shirley. Despite all its advantages, Bosom Buddies was not able to sustain the good ratings it had in the beginning, but after episodes were re-broadcast in the summer of 1984, the show did well in syndication. The individual success of its two stars, especially Tom Hanks, may have helped to renew interest in the series, but Bosom Buddies has continued to be popular in reruns decades after its original run.[7]
3

Arrested Development (Original Run: 2003–2006)

While Arrested Development would ultimately be revived twice, amounting to five years, the original run was only three seasons. The offbeat comedy premiered on Fox in 2003 and centers on the dysfunctional Bluth family, who own a housing development company and lose their fortune following embezzlement and other business-related crimes of patriarch George Sr. (Jeffrey Tambor).

Jason Bateman stars as son, Michael, who takes on the responsibility of running the corporation while trying to keep his family together and deal with their legal troubles. The EMMY-winning series is narrated by co-executive producer Ron Howard and features an impressive ensemble cast that includes Will Arnett, Portia de Rossi, and Michael Cera, as well as Jessica Walter, who plays matriarch Lucille.

In addition to the eccentric characters, unconventional premise, and ironic humor, one of the things that set the show apart from its competition was the production style—not shooting on a soundstage or using a laugh track, which was unusual at the time. The niche series was a hit with critics, but after failing to gain a wider audience, it was canceled in 2006 and broadcast in reruns. The show eventually sparked a huge cult following, helping to prompt a reboot on Netflix in 2013 and another season in 2018.[8]
2

The Monkees (1965–1968)

Considering the massive popularity of the 1960s British Invasion in music, it was almost inevitable that a TV series about a Beatles-inspired rock group would appear on American television. The Monkees starred teen heartthrob Davy Jones along with Peter Tork, Micky Dolenz, and Michael Nesmith, who worked as a successful real-life band specifically formed for the purpose of the TV show.

This youth-oriented series featured lots of playful, often slapstick comedy, as well as musical performances. The initially popular EMMY-winner ended after two seasons when ratings dipped, and NBC wouldn't go along with the stars' demands to revamp the series into a variety show similar to Laugh-In. Reruns on various channels, especially MTV in the mid-1980s, generated a lot of new interest in the group, which reunited around this time (without Nesmith) and recaptured their popularity.[9]
1

Gilligan's Island (1963–1967)

Considering how popular reruns of Gilligan's Island have been throughout the decades, it's hard to believe the show's original run only lasted for three seasons. The series starred Bob Denver as the hopelessly inept Gilligan, a crewman on the shipwrecked S.S. Minnow, and follows the outlandish misadventures of an eclectic group of castaways.

The cast included Dawn Wells as farm girl Mary Ann Summers, Tina Louise as movie star Ginger Grant, Russell Johnson as Professor Roy Hinkley, Jim Backus and Natalie Schafer as millionaire couple Thurston and Lovey Howell, and Alan Hale Jr. as "The Skipper." Many episodes revolve around the humorous things that happened when the characters tried and failed to escape the remote Pacific island.

Following a 1963 pilot, the series ran from 1964 to 1967. According to Woman's World: "Part of what made Gilligan's Island so irresistible was the simplicity of its premise."

Gilligan's Island has become one of the biggest cult classics in TV history. There are a number of reasons for its long-lasting success in reruns. Along with endearing campiness and its kooky brand of comedy, which has entertained viewers for generations, there is an important message at the heart of Gilligan's Island. Schwartz explained in 1997 that the underlying concept was that the characters needed to learn how to get along in order to survive.[10]