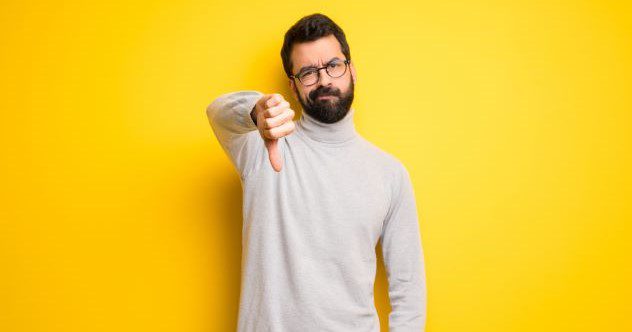 A lot of celebrities say they are not impacted by either good or bad criticism, with many insisting that they never even read reviews of their own work or the overall project. However, some famous entertainers and other celebs have been so offended by negative reviews they strike out at the critics in a very public way, arguing with their comments or even going so far as to personally insult the reviewer.
These are 10 memorable examples of celebrities publicly lashing out at their critics.
Related: 10 Celebrities Who Were Declared Insane
10

Justin Bieber vs. Morgan Stewart

Unplanned pop-up performances by beloved singers can be thrilling for fans, especially if the entertainer has not put on a show in a while, like Justin Bieber's two-year absence before appearing at the annual music and arts festival Coachella in 2019. But along with adoring crowds excited to finally see the popular artist again, there are always critics around ready to analyze the performance.

It's easy to understand why Justin Bieber took offense at Nightly Pop host Morgan Stewart's accusation that he had lip-synced the surprise performance at Coachella, but his response to her comments may seem a bit extreme. Bieber blasted Morgan on Twitter. After explaining that he did not lip-sync during the performance of his hit song "Sorry" but sang "overtop" a recording of the song, Bieber said in part: "It's people like you that are bullies at school that are making kids suicidal."

Besides her lip-syncing accusations, the TV personality said of the performance, "I did not realize it was going to be that bad," and also went after Bieber's facial appearance in her observation that it looked like he had put an "Oxy pad on that forehead."

Coachella headliner Ariana Grande, who shared the stage with him at the show, stood up for Bieber by talking about how the last-minute decision to perform together made it necessary for him to use the backtrack. [1]
9

Cara Delevingne vs. Joe Morgenstern

Featuring a star-studded cast that includes Margot Robbie and Will Smith, the 2016 comic book-based film Suicide Squad revolves around a band of supervillains who are tasked to band together in an effort to save the world. As expected, it came through as a big commercial success, but a number of prominent reviewers turned out to be much more difficult to please than moviegoers. Their critiques generally expressed boredom and disappointment over the project, but some were shockingly blunt in their criticism.

In his hard-hitting review of the film for the Wall Street Journal, Joe Morgenstern said, "In a word, 'Suicide Squad' is trash. In two words, it's ugly trash," even calling it "an all-out attack on the whole idea of entertainment."

While Morgenstern's remarks might sound like hyperbole, he was far from the only critic who panned the movie. Actress Cara Delevingne, who played June Moone/ Enchantress, spoke out against those disparaging Suicide Squad in this way, complaining in an interview with Reuters that the critics were "absolutely horrific, they're really, really horrible," and speculated that they simply weren't fans of superhero films.[2]
8

Michael Che vs. Stephen Hyden

It is not uncommon for celebs and other high-profile individuals to defend their friends and associates when negative criticism is aimed at them. One example of this was when Saturday Night Live cast member and co-head writer Michael Che attacked Uproxx writer Stephen Hyden via Instagram after Hyden negatively criticized Che's Weekend Update partner, Colin Jost, in his article "Why Does Everyone (Still) Hate SNL's Colin Jost?"

Since Che is in the business of comedy, it may not be surprising that he would use humor against this critic. Still, many people might be shocked to know that he made obscene jokes involving bestiality at Hyden's expense. Che posted a series of fake news stories about a writer engaging in sexual acts with rescued dogs, hinting that he was referring to Hyden.

This is not the only example of Che going after his critics. He also engaged in a lengthy and very public feud with podcaster and former Jimmy Kimmel Live! writer Jack Allison, who referred to SNL as the "worst show on TV."[3]
7

Samuel L. Jackson vs. A.O. Scott

Critic A. O. Scott didn't have much praise for the 2012 action sci-fi blockbuster The Avengers in his New York Times review. Based on Marvel comic books, The Avengers movie is about a group of superheroes and other uniquely skilled individuals who must work together to save Earth from alien threats. Scott's piece was mostly negative. In addition to criticizing the big action sequences, he panned Samuel L. Jackson's portrayal of spy/Avengers founder Nick Fury, saying the actor was "more master of ceremonies than mission commander."

Jackson, who had already played the character in Iron Man, responded to Scott's assessment by turning the tables on him in a Twitter post, attacking his performance as a critic.

"#Avengers fans, NY Times critic AO Scott needs a new job! Let's help him find one! One he can ACTUALLY do!" wrote Jackson.

It seems that Scott's critique didn't have much of an impact, considering Jackson has continued to play Nick Fury in more than a dozen projects over the years.[4]
6

James Corden's Father vs. Mark Kermode

Obviously, when an actor voices an animated character, the suitability of their voice is much more noticeable than when they physically appear in a live-action project. The voice of late-night host/ actor James Corden made a big impression on BBC Radio's Mark Kermode, who was very critical of Corden in the title role of 2018's Peter Rabbit because he found his voice in the context of the character so "irritating" and felt he had the wrong type of voice for this role. While Kermode did find fault with some other aspects of the film, this seemed to be the biggest issue he had with the project.

Corden's father, Malcolm, made it clear how offended he was by Kermode's comments, broadcast on "Kermode and Mayo's Film Review," by writing to the show and saying in part: "To hear you describe our son as 'appallingly irritating' was very difficult to listen to." He went on to lecture Kermode for singling out James Corden's performance in his criticism and said he hoped the critic would never have to listen to someone describe his own children this way.

Kermode's self-deprecating response was: "I believe my parents have heard me called much worse things than appallingly irritating."[5]
5

Nicole Kidman and Reese Witherspoon vs. Mike Hale

The New York Times critic Mike Hale was unimpressed with the soapy HBO drama Big Little Lies (2017–2019), starring Nicole Kidman, Reese Witherspoon, and Shailene Woodley. Based on Liane Moriarty's bestselling novel, the darkly humorous series focuses on deception and wrongdoing beneath the surface of seemingly idyllic family life among a group of Monterey, California, moms.

Hale wrote, "The women's stories are just a compendium of clichés about upper-middle-class angst." More specifically, he picked on one subplot about an abusive relationship in the series, comparing it unfavorably to Fifty Shades of Grey.

Both Kidman and Witherspoon referred to the piece during a Q&A with the Television Critics Association but did not name the critic. Neither of them thought the reviewer had seen the entire series, with Witherspoon speculating that he had probably only seen one episode. Witherspoon also revealed that she and Kidman had spoken to each other about the review.

Describing her reaction to the review, Kidman said, "I was like, please watch the whole show…" While acknowledging that this would be a time-consuming prospect, she felt it was necessary to view all the episodes in order to "make the show whole."[6]
4

Lizzo vs. Rawiya Kameir

In a mixed review of singer/rapper/flutist Lizzo's acclaimed 2019 album Cuz I Love You, critic Rawiya Kameir of Pitchfork closely examined both the artist and the material. Along with glowing praise of Lizzo's talent, Kameir found flaws in several aspects of this work. She expressed the opinion that some of the 11 tracks are "burdened with overwrought production, awkward turns of phrase, and ham-handed rapping." At one point, she also questioned how realistic Lizzo's goal to be her generation's Aretha Franklin is, saying she's more comparable to Natasha Bedingfield.

Like many entertainers, Lizzo used social media to vent her feelings following negative criticism. She responded to the 6.5-star review by tweeting the now-deleted message: "PEOPLE WHO 'REVIEW' ALBUMS AND DONT MAKE MUSIC THEMSELVES SHOULD BE UNEMPLOYED."

Kameir's review was in contrast to the album's mainly good reception. While some sympathized with the artist, and her comments did spark a debate about the place of non-musicians in the field of music journalism, Lizzo's reaction was largely met with a backlash.[7]
3

Rob Schneider vs. Patrick Goldstein

Actor/comedian Rob Schneider has starred in a number of wacky, irreverent feature films over the years, including the comedy Deuce Bigalow Male Gigolo. But despite his popularity with movie fans, the critics have tended to give Schneider a hard time. When Patrick Goldstein reviewed the sequel 2005 Deuce Bigalow European Gigolo for the Los Angeles Times, he joked that the picture didn't receive Oscar nominations because there wasn't a category for "Best Running Penis Joke Delivered by a Third-Rate Comic."

Schneider, who also co-wrote the film, retaliated big time by taking out full-page ads in the Hollywood Reporter and Daily Variety against Goldstein. Following the same thread, Schneider fired insults at him in an open letter, suggesting he hadn't won a Pulitzer Prize because there wasn't a category for "Third-Rate, Unfunny Pompous Reporter…"

However, the juiciest part of the feud may have been when the famed critic Roger Ebert got involved, publicly defending Goldstein's credentials and adding negative remarks about the movie. Asserting that he was qualified to review Deuce Bigalow European Gigolo because he did have a Pulitzer, Ebert ripped into the movie and ended the review by telling Schneider flatly that the film "sucks."[8]
2

Vincent Gallo vs. Roger Ebert

In 2003, Roger Ebert trashed a movie called The Brown Bunny about a professional motorcycle racer and his love life, starring and directed by Vincent Gallo. Ebert went so far as to label this experimental road drama as "The worst film in the history of the [Cannes Film] Festival." This led to a strange feud between Gallo and Ebert, which more closely resembled a schoolyard squabble than a cinematic debate.

The highlights included a sarcastic remark Gallo made about Ebert's physique and claims that he had put a hex on Ebert's prostate and colon. Ebert said that watching footage of his own colonoscopy on a TV screen "was more entertaining than 'The Brown Bunny.'" In response to Gallo's joke about his body, Ebert pointed out that he could lose weight but that Gallo would "still be the director of 'The Brown Bunny.'"

The most surprising thing is that something positive eventually came out of all this. Gallo re-edited the movie, and Ebert gave it a good review.[9]
1

Lana del Rey vs. Anne Powers

In response to one of the few somewhat negative reviews of her 2019 album "Norman F****** Rockwell," singer Lana del Rey challenged NPR critic Anne Powers via Twitter by saying in part: "I don't even relate to one observation you made about the music. There's nothing uncooked about me. To write about me is nothing like it is to be with me…"

Del Rey also took issue with Powers making a reference to her "bad girl" persona, something that del Rey has been accused of over the years. But the singer insisted that she has never had a persona.

While del Rey's comments were at least civil and focused on the review itself instead of the kind of personal attacks that some artists have been known to wage against their critics, many of del Rey's supporters were less mature in the way they chose to protest Powers' critique. While some of del Rey's fans actually defended the critic, a large number of people insulted Powers's appearance and wanted to see her career destroyed, even though much of her review was actually positive.

Powers eventually addressed the controversy, explaining that her intention was "to evoke the complicated feelings her music prompts while also exploring what, in LDR's music and in the culture, might have contributed to such feelings."[10]