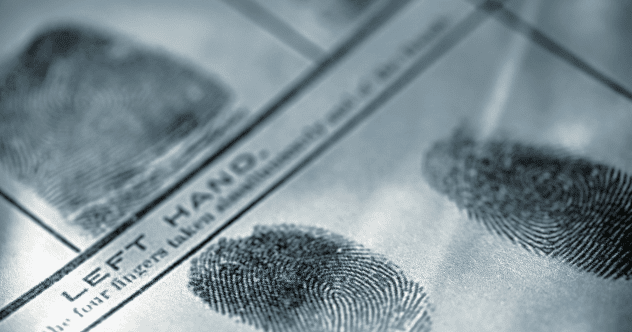 True crime stories have become increasingly popular, with many people fascinated by the darker side of human nature. While some true crime stories are more well-known than others, many disturbing cases are just as chilling. Here are ten true crime stories that you'll never want to read about again.
Related: Top 10 Criminal Cases Involving Human Teeth
10

The Polite German Cannibal

Armin Meiwes is a German man known as the "Rotenburg Cannibal" or the "Polite Cannibal" after he killed and ate a man he met online. Meiwes had been searching for a willing victim for years and eventually found Bernd Jürgen Brandes, a man willing to be killed and eaten. The two men met at Meiwes's home, where Brandes agreed to have his penis cut off and eaten by Meiwes. After this, Brandes was killed and eaten by Meiwes over several months. Meiwes was eventually caught and sentenced to life in prison.

Meiwes had a troubled childhood, with his father abandoning him when he was eight years old, leaving him to be raised by his mother. During sessions with police experts, Meiwes explained that his desire for cannibalism, related to the fairytale Hansel and Gretel, had developed during his adolescent years. The unprecedented case has proved problematic for German lawyers who discovered that cannibalism is not illegal in Germany.

Meiwes supposedly regrets his actions and even stated that he wanted to write a biography with his victim's family. He has been allowed out of prison for several brief, supervised excursions, wearing sunglasses and a cap to protect his identity.
9

The Killer Cop

Gerard John Schaefer Jr. was an American murderer and suspected serial killer known as the "Killer Cop," the "Hangman," and the "Butcher of Blind Creek." Schaefer was a sheriff's deputy in Martin County, Florida, at the time of his initial arrest, which is why he became known as the "Killer Cop."

Schaefer was convicted of the 1972 murder and mutilation of two teenage girls in Port St. Lucie, Florida, and is suspected of up to twenty-six further murders. He was known as the "Hangman" due to his favored practice of binding restrained women to trees with a hangman's noose around their neck prior to their torture and murder.

He was sentenced to life in prison for the murders of the Fort Lauderdale teens, the only homicides he was convicted of. However, he was identified as a potential suspect in as many as 30 killings dating back to 1969. Schaefer was also identified as a potential suspect in the case of a Florida Jane Doe, who was identified after nearly 48 years.

He also wrote a book called Killer Fiction, which contained stories about (surprise, surprise) women being tortured and murdered. But apparently, he wasn't big on being labeled a serial killer. Schaefer actually sued true crime authors Sondra London, Colin Wilson, Michael Newton, and former FBI agent Robert Ressler for describing him as a serial killer in print.

As a fitting end for his gruesome career, Schaefer himself was stabbed to death in December 1995 by a fellow inmate at the Florida State Prison.
8

The Bloody Benders

The Bender family, also known as the Bloody Benders, were a family of serial killers in Labette County, Kansas, United States, from May 1871 to December 1872. The family consisted of John Bender, his wife Elvira (or Almira), their son John Jr., and their daughter Kate. But the Benders weren't really a family—the only ones related by blood were Ma and Kate. However, some of their neighbors claimed that John and Kate had a common-law marriage.

The Benders were known for luring travelers to their inn, where they would murder them and bury their bodies in the property. The jig was up when a group of vigilantes searched their property and found the evidence. The Benders were accused of committing 11 murders between 1870 and 1873… but they were never caught.

Eventually, people looking for twisted souvenirs destroyed their cabin. If you want to read more, Susan Jonusas's book Hell's Half-Acre: The Untold Story of the Benders, a Serial Killer Family on the American Frontier focuses on their story.
7

The Dnepropetrovsk Maniacs

The Dnepropetrovsk Maniacs were a pair of Ukrainian serial killers who were responsible for a string of murders in Dnepropetrovsk (Dnipropetrovsk) in June and July 2007. The "maniacs" were two 19-year-old locals named Viktor Sayenko and Igor Suprunyuk.

They were charged with 21 murders and convicted of premeditated murder and animal cruelty. The Dnepropetrovsk Maniacs' victims were mostly women but also included men and children. And they decided to make video recordings of some of their murders, with one of the videos leaking to the internet. Sayenko and Suprunyuk were sentenced to life imprisonment for their crimes.

These crimes were described as thrill killings, and they were also involved in robbery and enucleation. Supposedly, the murders were a twisted attempt to deal with their respective phobias.

Next time, go to therapy like everybody else.
6

The Monster of Miramichi

Allan Joseph Legere, also known as the Monster of Miramichi, was a Canadian rapist, arsonist, and serial killer. He was convicted of the murder of five people, as well as arson and rape.

Legere's first murder was that of John Glendenning, a store owner in the town of Newcastle, New Brunswick, on June 21, 1986. Legere was at large for a period of seven months and, during this time, committed four additional murders in and around the towns of Chatham, Newcastle, and adjoining communities (now part of the city of Miramichi).

He murdered Annie Flam on May 29, 1989, and assaulted Flam's sister. He then murdered sisters Linda and Donna Daughney on October 13. Legere set fire to the Daughney home before leaving. Finally, he killed Father James Smith on November 16.

Legere was finally apprehended a few days later, on November 24, and was sentenced to life imprisonment without the possibility of parole for 25 years. Legere escaped from prison in 1989 and was on the run for several months before being recaptured. Legere died in custody at age 67 in 2015.
5

The Toybox Killer

David Parker Ray, also known as "The Toybox Killer," was an American serial killer and rapist who was active in the 1990s.

Ray was convicted of kidnapping, rape, and torture and was suspected of killing multiple women. His crimes were particularly brutal, and he is known for having built a soundproofed torture chamber in a trailer on his property, which he called his "toy box." Ray would kidnap women and bring them to his torture chamber, where he would rape and torture them for days or weeks at a time. His victims were often drugged and subjected to various forms of torture, including electric shocks, beatings, and sexual abuse.

Ray was arrested in 1999 after one of his victims managed to escape and report him to the police. He was sentenced to 223 years in prison for his crimes. His accomplices, Cindy Hendy and Roy Yancy, were also convicted for their roles in his crimes. Ray died on May 28, 2002, while in custody.
4

The Fritzl Father

The Fritzl case refers to the story of Josef Fritzl, an Austrian man who imprisoned and sexually abused his daughter, Elisabeth, for 24 years. Josef Fritzl began sexually assaulting his daughter, Elisabeth, when she was 11 years old.

In 1984, when Elisabeth was 18 years old, Fritzl lured her into the basement of their family home, where he drugged and imprisoned her in a soundproofed room he had built. He repeatedly raped and sexually abused Elisabet, and she gave birth to seven children, one of whom died shortly after birth.

Fritzl's crimes were discovered in 2008 when one of Elisabeth's children became seriously ill and required hospitalization. Once they arrested Fritzl, they charged him with multiple counts of rape, incest, false imprisonment, and murder by negligence. Fritzl pleaded guilty to all charges and was sentenced to life imprisonment without the possibility of parole. Elisabeth and her children were given new identities and relocated to a secret location in Austria.

The Fritzl case had a significant impact on the legal system in Austria. The Fritzl case led to the introduction of a new charge of enslavement into Austrian law to cover human trafficking. The case also led to a debate over Europe's lenient penal system and whether harsher, U.S.-style sentencing guidelines might help deter such heinous crimes.
3

White Boy Rick

Richard Wershe Jr., also known as "White Boy Rick," is a former drug dealer and FBI informant. Wershe became involved in drug trafficking in Detroit during the 1980s and was arrested for cocaine possession when he was 17 years old.

Wershe was recruited as an FBI informant when he was 14 years old and helped bring down a corrupt ring of Detroit cops and a string of gang members. Wershe was sentenced to life in prison without parole for drug trafficking in 1988. Wershe's story is the subject of the 2018 movie starring Matthew McConaughey called White Boy Rick.

See, Wershe has claimed that the FBI and Detroit police groomed him to be a drug informant and then double-crossed him when he was arrested for cocaine. Wershe has been working to clear his name and was released from prison in 2020 after serving 32 years. Wershe's story has sparked a debate over the harshness of drug laws in the United States and the use of juveniles as informants. He lives in Florida and has been seeking a commutation of his sentence in Michigan.
2

The Toronto Killer

Bruce McArthur was a Canadian serial killer who murdered eight men in Toronto's Gay Village between 2010 and 2017. McArthur was a former mall Santa Claus and a self-employed landscaper.

He was arrested on January 18, 2018, and was charged with eight counts of first-degree murder. McArthur pleaded guilty to all eight counts of first-degree murder on January 29, 2019, and was sentenced to life imprisonment with no eligibility for parole for 25 years. His victims were mostly immigrants of Middle Eastern or South Asian descent, many of whom were members of the LGBTQ+ community in Toronto.

McArthur used his landscaping business to conceal human remains, and eight bodies were found buried in various locations that were connected to him. His crimes became the largest criminal investigation ever conducted by the Toronto Police Service and also called on the resources of the Ontario Provincial Police, Royal Canadian Mounted Police, and other police and forensic services.
1

The Hinterkaifeck Murders

The Hinterkaifeck Murders occurred on the evening of March 31, 1922, when six residents of a small Bavarian farmstead north of Munich, Germany, were bludgeoned to death with a pickaxe.

The six victims were Andreas Gruber (aged 63), his wife Cäzilia Gruber (aged 72), their widowed daughter Viktoria Gabriel (aged 35), Viktoria's children, Cäzilia (aged 7) and Josef (aged 2), and the maid, Maria Baumgartner (aged 44). The murders remain unsolved to this day, and the case has become one of Germany's most famous unsolved crimes.

The murders were discovered on April 4, 1922, when neighbors became concerned after not seeing the family for several days. The killer(s) remained on the farm for quite a while after the murders, feeding the livestock and eating food from the pantry. It seemed clear to investigators that robbery was not a motive.

Dozens of suspects were interviewed, but no one has ever been charged with the murders. The Hinterkaifeck farm was demolished the year after, and the Grubers were laid to rest in a nearby cemetery without their heads, which were lost during World War II. The case has been reopened several times, and in 2007, the Fürstenfeldbruck Police Academy took on the Hinterkaifeck murders as a cold case.